Barking Fox Lodge
Unit Code: BAFX

$199 - $425/night
Available Extras
Stevens Pass Reduced Lift Ticket
SKI & STAY- (Reduced lift ticket at $44.50 each per person for 2017/2018 Season, select the # of tickets you want to purchase) Available 12/18/17 thru 04/02/2018
Staff Retreat
Reviewed on 2018-03-13 by Andrew R. from Quincy, WA
Visited February 2018
Services from rental manager
Cleanliness
Location
Property condition
Took my staff here for a retreat. I've stayed at multiple properties through Comfy Cabins and have always been impressed with their service and responsiveness as well as their properties. There were a few issues with the electrical, but I'm certain they have it fixed by the time someone else stays. The kitchen is a bit more sparsely stocked than their other properties, so I'd suggest double checking before your trip if you plan on doing any serious cooking. Very comfortable home and beautiful location.
Winter Getaway
Reviewed on 2018-02-26 by Alison H. from Bainbridge Island, WA
Visited February 2018
Services from rental manager
Cleanliness
Location
Property condition
The location was lovely. The house was big and well equipped. For the cost there are a few things that could easily be improved:<br/><br/>1. Battery in smoke detector in upstairs bedroom. It was very worrisome to not have that working.<br/>2. The fireplace in the living room was very difficult and dangerous if not done properly.<br/>3. The towels were very low quality. Iit would have been nice to know where the extra jacuzzi towels are kept.<br/>4. The jacuzzi was nice but it would have been nice to have outdoor hooks.<br/>5. The Wifi worked great once we got it going. I had to troubleshoot for about and hour t get it working.<br/>6. Not enough toilet paper and no extra rolls in the house.<br/><br/>
Great Getaway
Reviewed on 2018-01-09 by Sergey V. from Kent, WA
Visited January 2018
Services from rental manager
Cleanliness
Location
Property condition
Overall the place was great. Very clean. Had everything that the add described. One thing is that we ran out of propane on the bbq grill after one use which was 45 min to an hour. Very beautiful in the snow and not far away from Lake Wenatchee state park. Perfect place to spend couple days with family.
Great Family Accommodations
Reviewed on 2017-12-20 by Mary Jo H.
Visited December 2017
Services from rental manager
Cleanliness
Location
Property condition
Ideal spot for our family getaway to Leavenworth's Christmas tree lighting. The bunk room was especially appreciated and accommodated our four grandson's. Lots of living space and a great layout. A small slope to the property allowed for some sledding which kept the kids thoroughly entertained. High recommended.
Trip to Leavenworth
Reviewed on 2017-12-10 by Julia K. from Vancouver , WA
Visited December 2017
Services from rental manager
Cleanliness
Location
Property condition
I would like to start off by saying what a beautiful cabin you have. We enjoyed our stay with a few exceptions. <br/>Issue #1 The bunkbed closest to the TV is not safe. I will attach a picture for your reference. When my 120 lbs daughter got to the top bunk the board fell down on the bottom bunk hitting my 3 year old, while they were watching a movie. I checked the other bunk beds and they were very secure except the one by the TV. <br/>Issue #2 My husband is a firefighter and he is always aware of the surroundings when it comes to safety. He noticed that the fire alarm detector was missing the batteries in one of the bedrooms.<br/>Issue #3 In the kitchen there was a spider nest and it the eggs hatched in the middle of the night. We woke up to little creatures crawling around the whole kitchen, our food, etc.
Fabulous Family Get Away!
Reviewed on 2017-01-10 by Recent Guest from Palos Verdes Estates, CA
Visited January 2017
Services from rental manager
Cleanliness
Location
Property condition
This spacious home was PERFECT for our family holiday get together - Six adults and 3 kids. The home was immaculate and had everything we needed. We felt secluded, but we were only about 15 minutes from the quaint German town of Levenworth. The hot tub was a hit and was especially fun because there was so much snow around. A winter wonderland! The kids loved the spacious bunk bed room (sleeps 6) with their own TV. The washer and dryer was a great convenience - all the appliances were very nice. The wine fridge was an added bonus! We would love to come back during the summer to experience the lake activities!!
We spent good time
Reviewed on 2017-01-04 by Recent Guest from Redmond, WA
Visited December 2016
Services from rental manager
Cleanliness
Location
Property condition
Nice and roomy cabin. Good location for skiing and sledding.<br/>Cabin is not pets allowed but there were cat's hairs. One person from our group got allergic reaction.<br/><br/>No obvious property borders to know where we shouldn't go.
Pettit Family attip
Reviewed on 2016-12-24 by christopher p. from Lacey, WA
Visited December 2016
Services from rental manager
Cleanliness
Location
Property condition
It was excellent - beds were comfortable and every detail was thought of - thank you .
Lovely mountain home
Reviewed on 2016-12-12 by Benita B. from Richland, WA
Visited November 2016
Services from rental manager
Cleanliness
Location
Property condition
My extended family spent Thanksgiving weekend at Barking Fox Lodge. It was lovely, and a very well-equipped place for a family gathering. Despite the very clear instructions left by the owner for lighting the gas fireplace, we had difficulty at first. I was so impressed by the responsiveness of NW Comfy Cabins when I contacted them about the problem. They contacted the owner to get more information, and forwarded his reply very promptly, offering to come to the lodge early Friday. (We were able to get it lighted on Thursday.) I would be happy to return for another large gathering!
The photos
Reviewed on 2016-10-19 by Amanda G. from Vancouver, BC
Visited October 2016
Services from rental manager
Cleanliness
Location
Property condition
My friends and I had a great stay at Barking Fox Lodge. The photos truly don't do it justice. The view is gorgeous and the house is huge! <br/><br/>We had tons of room for guests and activities inside when the weather wasn't cooperating. The home is decorated so beautifully, it was homey, clean, and very comfortable. The cabin was well stocked with everything we needed to make meals in the kitchen and then enjoy them around the huge wooden table in the dining room. The fireplace and hot tub were great for warming up at the end of the day.<br/><br/>The NW Comfy Cabins crew was great to deal, it was a nice touch that they checked in to make sure our stay was going well. We will definitely be back!
Spacious and great location
Reviewed on 2016-09-21 by Sheri Z. from Kenmore, WA
Visited September 2016
Services from rental manager
Cleanliness
Location
Property condition
Family vacation
Family get away
Reviewed on 2016-08-23 by Recent Guest from Eatonville, WA
Visited August 2016
Services from rental manager
Cleanliness
Location
Property condition
Great trip for my family. I loved that they had a high chair and a pack and play and a play yard for my daughter and a swing set the hot tub was fun
Beautiful Home - Great for Family Get Togethers
Reviewed on 2016-08-11 by Sarah S. from Mead, WA
Visited August 2016
Services from rental manager
Cleanliness
Location
Property condition
We had a wonderful extended weekend with family at this beautiful home. It is close to the lake, hiking, wine tasting, Leavenworth, and much more! There is a little of something for everyone within a 30 minute drive. We had a couple repair needs while we were there, but the staff were very responsive and a maintenance person was there and took care of everything within a couple hours. We were very happy with our stay and service from NW Comfy Cabins!
15% OFF MARCH SPECIAL- BARKING FOX LODGE: private hot tub, Wi-Fi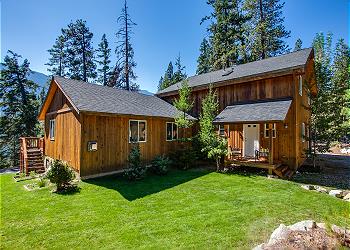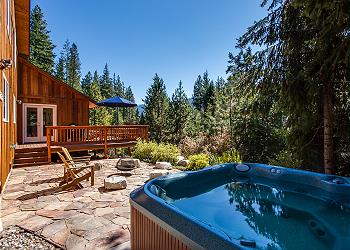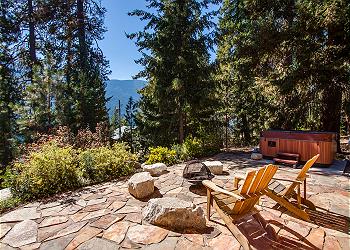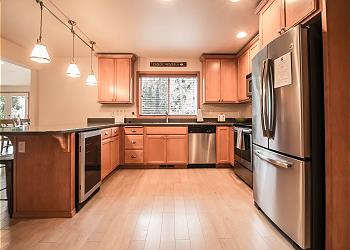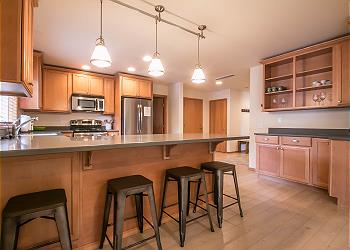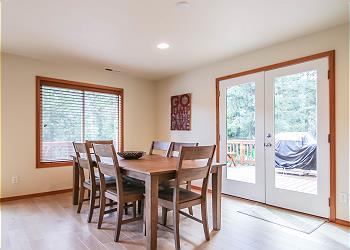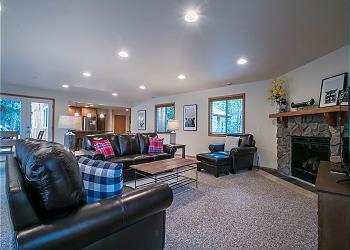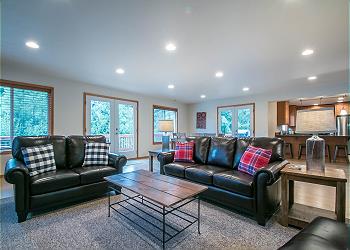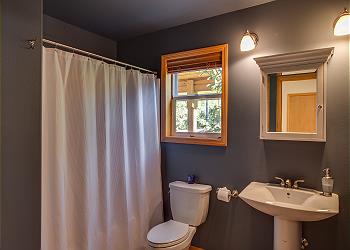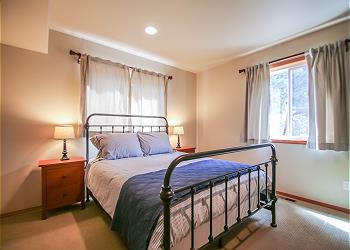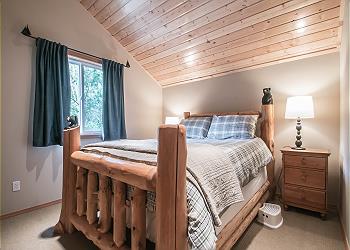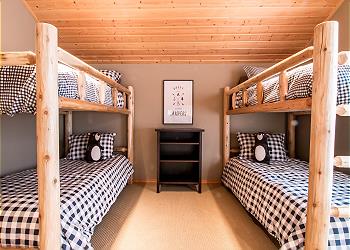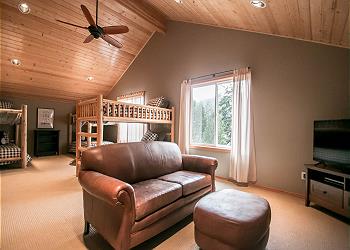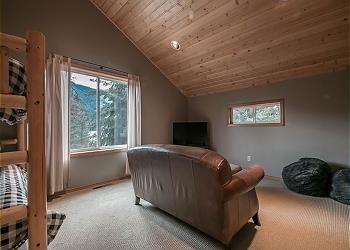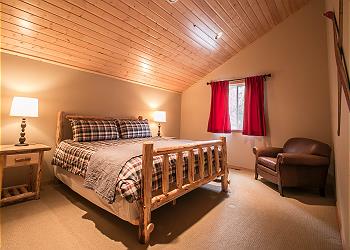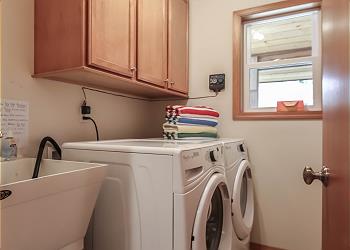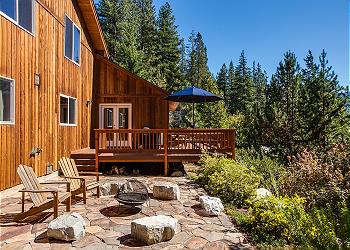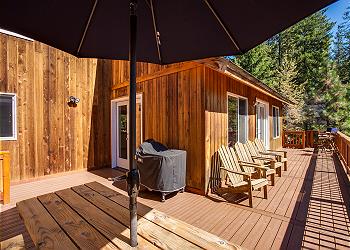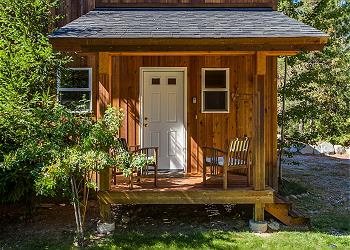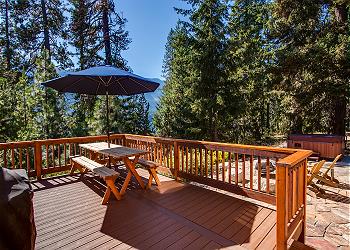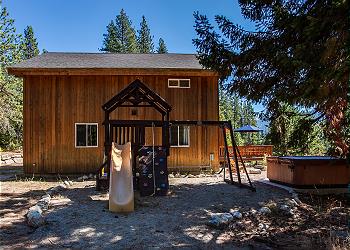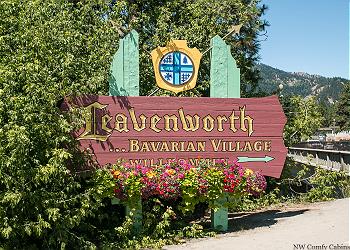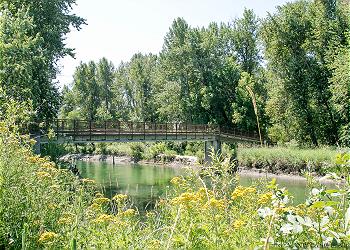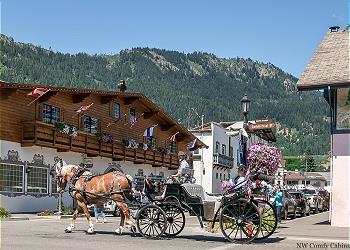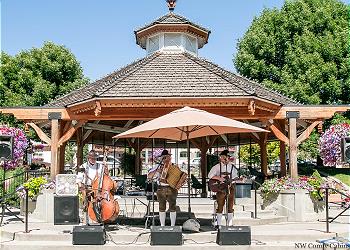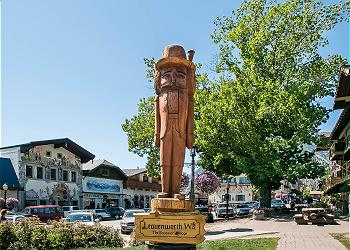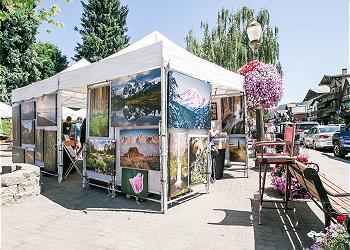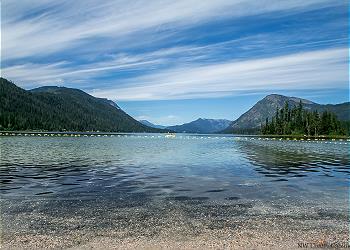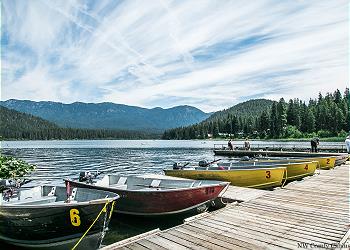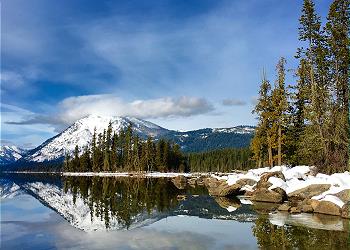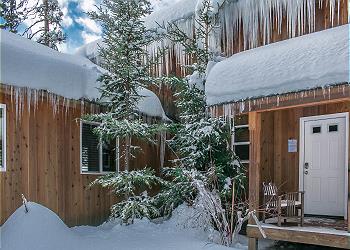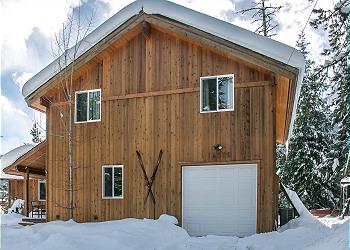 4 Bedrooms
2 Baths
Featured Amenities
Hot Tub
Internet
Near Brown Family Homestead
Near Mountain Springs Lodge
Near Pine River Ranch
Nestled above North Shore Drive sits the Barking Fox Lodge, offering peak a boo views of the beautiful Lake Wenatchee through the towering pines and fir trees.
This magnificent home welcomes you the minute you walk through the front door with its wide plank flooring, bright open concept main floor living and well thought out amenities to make your stay as comfy as possible. The open entry hallway invites you to take off your jacket, kick off your shoes and make yourself at home. Take advantage of the beautifully appointed kitchen with its granite countertops, stainless steel appliances, and breakfast bar seating while preparing your favorite meals. The wine fridge is the perfect place to chill those bottles of vino you collected from local vintners while strolling through the Bavarian Village. Once dinner is ready, gather yourselves around the dining table which offers seating for 6 and the breakfast bar which has additional seating for up to 4 littles with its barstools.
Start relaxing by cozying up on the couches in the living room as the gas fireplace add that extra warmth of ambiance to your stay. The beauty of mother nature kisses your skin through the many picture windows that surround the living space. Equipped with all of the modern niceties the living area also has a flat screen Smart TV which offers Wi-Fi streaming of Netflix, Hulu, Amazon and Blu Ray DVD player. The main floor also has one bedroom with a queen bed, a full bathroom and an in unit washer and dryer for your use.
Mosey upstairs where you will discover 3 additional bedrooms; 1 with a king bed, 1 with a queen bed and the last bedroom offering 3 sets of twin log bunkbeds another flat screen TV and comfy couch for just hanging out. There is also another full bathroom upstairs. This home is truly equipped with all the modern niceties you could possibly need for a relaxing stay, including wireless internet access, a natural gas grill, private hot tub, fabulous outdoor flagstone patio area with deck and play structure for the kiddos.
Everyone in your travel group will love the Barking Fox Lodge and all it must offer. The attached 1-car garage will store all your bikes, kayaks, and other recreation gear. The ideal recreation home for both summer AND winter users alike!
Important to know about this home:
This home has 4 bedrooms, #1 main floor with a queen bed, 2nd floor bedroom #2 King bed, #3 queen bed, #4 3 sets of single bunk beds and a sitting area for games and tv.  (home does have sleeping for more than 10 but maximum occupancy for rentals is 10 guests, details below)
This home offers 2 full baths, one on each floor
This home has FREE WIFI
This home has a private hot tub 
This home has a propane fireplace
This home has an outdoor fire pit (wood not provided can be purchased at local stores)
This home has a full size W/D
This home offers a single car garage attached with entry to kitchen
This home has a breakfast bar and dining table, with wide open spaces.
This home is located in a mountain community
This home is near Brown Family Homestead
This home's north side is along HWY 207 and is unfenced
This home does not allow pets 
This home requires 4WD, AWD or chains for winter access

PLEASE NOTE:  this is a privately owned vacation home and we recognize that the home sleeps more than 10 people.   The owners (based on fire marshal regulations, Chelan County rental regulations and out of respect to the communities we live and work in) allow a maximum of 10 guests under the rental contract. There are never to be more than 10 guests staying at the property during any rental contracted period of time.  If more than the contracted number of guests are found on the property the contract will be null and void and guests will be required to vacate with no refund.  Please understand and note that we are legally bound to adhere to our contracts with out owners and regulations.   We respect and appreciate the efforts that allow us to offer vacation rentals for all to enjoy.
Fees Vary By Season, Festival Dates and Holidays. The base rate for this property is for the first 6 guests. Any additional guests over 6 will be calculated at a fee of $25.00 per guest per night up to the maximum occupancy of 10 people. Children 1 and under are FREE. This home is NOT pet friendly.
Additional fees include a Housekeeping Fee, a 5% Resort which covers credit card processing and protects property for up to $1,000 for accidental/unintentional incidental damages. Willful and negligent damages are not covered under the Resort Fee and will be the sole responsibility of the contracted guest(s). State and Local Lodging Taxes are also applicable.
PLEASE NOTE: We cannot permit single night stays under any circumstance. We have a 2 night minimum stay for regular dates and a 3 night minimum stay over federal holidays. This home will require 4WD, AWD, or chains during winter months. 
Location:
98826
Leavenworth
,
WA
United States
47° 49' 43.3056" N, 120° 46' 17.4252" W
Washington US