The Bolder Lodge
Reviewed on 2020-02-11 by from TACOMA, WA United States
Updated on 2020-02-11
Services from rental manager
Cleanliness
Location
Property condition
We loved our stay in this cabin! Every thing in this cabin was perfect, the only thing I want to mention that on the pictures it shows that there's a pool table but in the cabin there was just a ping pong table. But we greatly enjoyed our stay !
Hello Nadia, Thank you so much for sharing your feedback for your stay at the Boulder Lodge. I have removed the pool table picture from the listing and apologize for that. The lodge has changed owners and they have upgraded this home beautifully with lots of new and exciting opportunities for some good old fashioned competitions such as a ping pong table and Foosball. We are so glad you loved your visit to this stunning home and hope to have you back at NW Comfy Cabins.
Boulder Family getaway
Reviewed on 2019-12-10 by from Tacoma, WA United States
Updated on 2019-12-10
Services from rental manager
Cleanliness
Location
Property condition
We had a Wonderful time staying at Boulder Lodge
We loved having you as our guests. Welcome back any time.
Boulder Cabin Vaca
Reviewed on 2019-08-20 by Carole B. from Battle Ground, WA United States
Updated on 2019-08-20
Services from rental manager
Cleanliness
Location
Property condition
It was a quiet, relaxing place to stay, within an easy drive to all the places we wanted to go. Comfortable, with everything we needed/wanted.
That is great to hear. It is a wonderful cabin and we are so pleased that you enjoyed your stay.

Loved all of it!
Reviewed on 2019-07-23 by Breeana J. from Marysville, WA United States
Updated on 2019-07-23
Services from rental manager
Cleanliness
Location
Property condition
The property and customer service were outstanding! Definitely would stay again at one of their places!
Thank you, that is a great compliment and we are proud to be able to help when needed.
A Great Vacation
Reviewed on 2019-07-10 by Terry J. from Renton, WA United States
Updated on 2019-07-10
Services from rental manager
Cleanliness
Location
Property condition
This is a beautiful place, everything as advertised in excellent condition, with fun fireplace and outdoor eating area, hot tub, an upstairs game area and all the essentials for a great time. We had 7 people (four adults and three kids ages 8-17) and there was plenty of room to spare. Also loved the area, hiking up dirty face (3 of the 7 of us made it to the top), the others just went to the waterfall but it was worth it. And, Leavenworth is a special location with tons to offer and we enjoyed the beautiful park along the water as you entered town. And when the bbq wouldn't heat up despite what looked like plenty of gas, we just called the owner who immediately gave us the right answer. And the property manager reached out to us a couple of times to make sure all was ok. A great place and well managed to ensure your stay was wonderful.
We are so happy to hear of the adventures you had while staying with us. So often people come over and get all settled in and forget to get out and see all that we have here to enjoy. We hope you will return again and try something new. There is a never ending list of experiences to be had here in our amazing outdoor mecca. Thank you for being our guests.
Gorgeous cabin
Reviewed on 2019-07-02 by from Seattle, WA US
Updated on 2019-07-02
Services from rental manager
Cleanliness
Location
Property condition
The cabin was great! It exceeded our group's expectations. It had all the amenities we could've hoped for. There was one appliance that needed some attention, but all others were very convenient.
Thank you for our input. We have yet to replicate the dishwasher leak but we are keeping a close eye on it. Gotta love a We are so pleased you enjoyed your time.
Great spot and house!
Reviewed on 2019-05-07 by Liv M. from Seattle, WA United States
Updated on 2019-05-07
Services from rental manager
Cleanliness
Location
Property condition
We went to this cabin for our company retreat and had a lot of fun. Spacious and well equipped kitchen allowed us to cook and have big dinners. The house was very clean and nice. We picked this cabin specifically because it had a sauna. Sauna was working fine however it was very hard to keep it hot. My only suggestion would be for the sauna floor to be covered with insulating material to keep it hot. Overall, we had a great time and will definitely be going back in the future!
Great to hear that you enjoyed the Boulder Lodge. It is a really great cabin for sure and is becoming a favorite with many people. We hope that you made memories that you will enjoy for a long time.
Fun family getaway
Reviewed on 2019-04-10 by from SEATTLE, WA United States
Updated on 2019-04-10
Services from rental manager
Cleanliness
Location
Property condition
The house is in a great location to access Leavenworth and Stevens Pass for skiing. We had two families so the bunk room was great for sleeping all the kids together. We also enjoyed the rec space for watching movies and playing pool. The outdoor firepit was perfect for the cooler nights. We roasted marshmallows and sat around to enjoy it in the evenings.<br/><br/>Our main challenges were that the kitchen lacked basic tools for cooking that would have been useful. We made do with what was there but it would have been nice to have more available for use. We also did not locate any house-specific directions for operating the sauna or TV/DVD players which could have made operating them easier. Would be great to have a sound system available as well to listen to music.<br/><br/>Overall we enjoyed the house and Comfy Cabins provided great service during our stay.
Thank you for comments. The information you were asking for is in the mobile app and guest book. I will send over a new 'hard copy' to have posted beside the sauna right away. I am so sorry that was not there for you, it was there and apparently has gone missing and we will get that back up right away. I hope that you were able to enjoy the many wonderful features of this lovely cabin. I love that porch and fire pit, it is such a nice place to enjoy evenings with friends. Thank you for being our guests.

Vacation in the Woods
Reviewed on 2018-09-13 by from Silverdale, WA United States
Updated on 2018-09-13
Services from rental manager
Cleanliness
Location
Property condition
Our vacation was awesome! My husband and I went for a weekend with some of our friends. We were celebrating a birthday and a few going away events. We all wanted to go and tour Leavensworth. The drive was about a half hour between the house and town, but the drive was beautiful! Worth it! We came back every day and cooked out with the grill and played pool or lawn games during our down time. We were never bored! We will definitely try to come back in the future! The house was also beautiful! I guess you could call it a log cabin. The interior gave us a country, log cabin in the woods feel(which is what it is). We loved every minute of the whole weekend!
Thank you for your wonderful words. This is what keeps us going!! We are do proud of our owners and the wonderful things they do to please the guests who stay at their homes. The Boulder Lodge is a remarkable place and does really offer so much to the people who come to enjoy it. Come on back and stay with us again.
Wanted to stay forever
Reviewed on 2018-08-20 by Carrie G. from Seattle, WA United States
Updated on 2018-08-20
Services from rental manager
Cleanliness
Location
Property condition
This cabin is beautiful and perfect. I loved it so much that I didn't want to leave. It has plenty of rooms, everything was clean, and all the finishing touches are so cute. I cooked most of our meals and appreciated how functional the kitchen set up is as well as the BBQ on the deck. <br/><br/>The whole cabin is set up for fun. The upstairs is the entertainment area with a pool table, Foosball, and movies, while the downstairs has a large hot tub and an entire shelf of board games. It also has what looks to be a brand new sauna but it didn't turn on, so it might not be ready yet. <br/><br/>The location is far enough away to feel removed but not so far as to be an annoyingly long drive to Leavenworth. We set up a whitewater rafting trip with the company suggested on the webpage and got the discount advertised; no hassles at all. <br/><br/>The only thing I would have liked to be different would be if the deck area had been fogged out for mosquitoes and wasps. I am unreasonably scared of bees & wasps and we were harassed every time we were on the deck. <br/><br/>My interaction with NW Comfy Cabins has been very impressive. Fantastic job of communicating expectations. I have worked with other rental companies that went radio silent after getting the card info and then important info wasn't shared until the last minute. This group sent multiple emails with helpful information. The process to get the key code was easy and very timely. I had an issue a few days before arriving and they really went above and beyond what was expected to help me out. Lovely people, lovely place.
Oh thank you so much for the kind words and the comments. It is disappointing when the bugs make an appearance. The community does spray and they use helicopter spraying as well so even when there are bugs, they are far less in this area than many other places. The use of incense can really make a huge difference so we will address this with the owner and keep that kind of thing available. It is no fun to be bothered by pests and we want that beautiful deck to be part of the great memories that you make. So glad that all the other amazing features of the cabin were positive for you and your family. The cabin is quite a nice place for sure and we love being able to provide such a great place for our guests.
Available Extras

Pet Fee(s)

Please select the number of pets. Each pet is $25 per pet per night. 3 dog max

$654 - $1.11k/nightLeave a Review

[2]

Unit Code: BouLo
Stunning lodge! Hot tub, WiFi, Fido OK, Sauna, Game Room, and lots of space!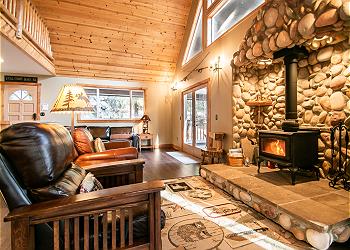 [3]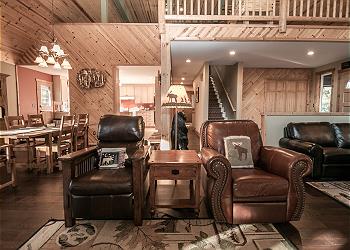 [4]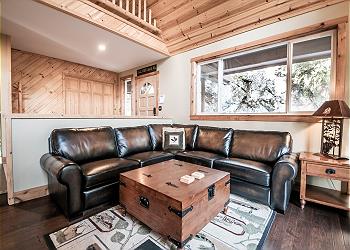 [5]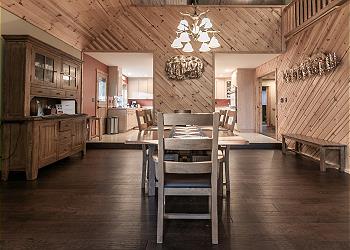 [6]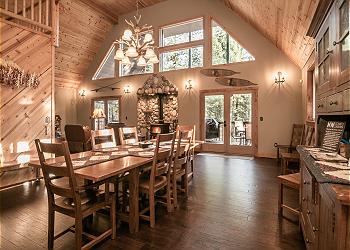 [7]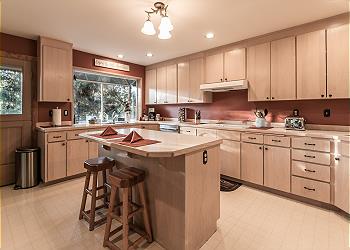 [8]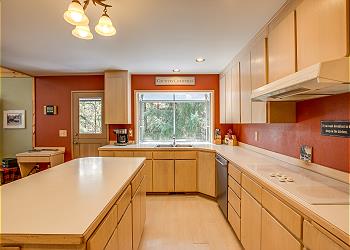 [9]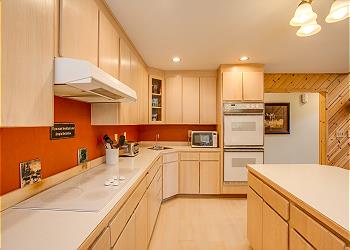 [10]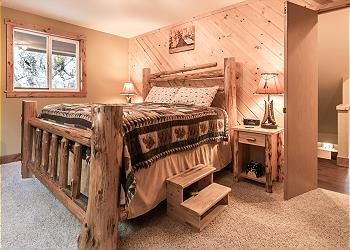 [11]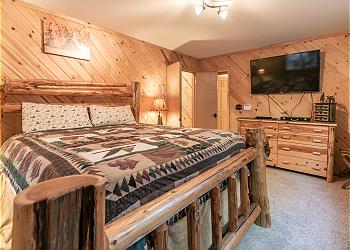 [12]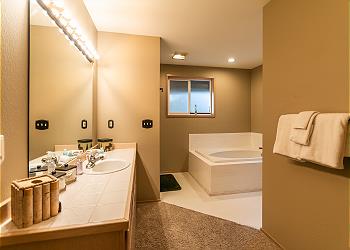 [13]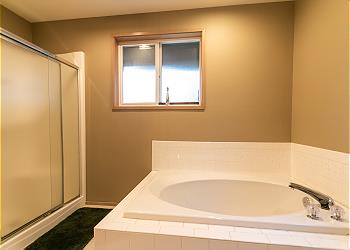 [14]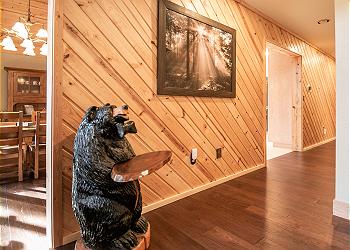 [15]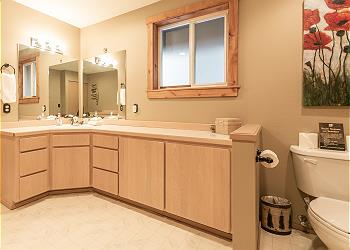 [16]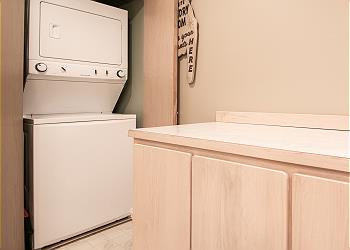 [17]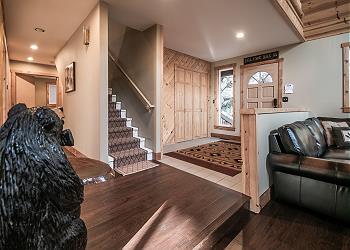 [18]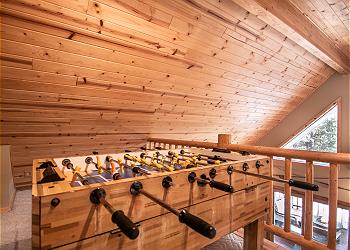 [19]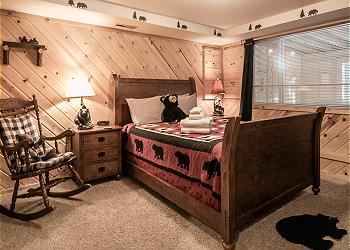 [20]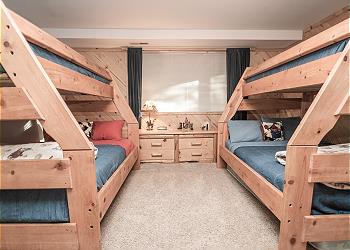 [21]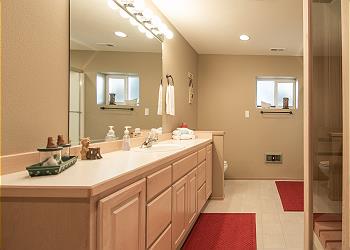 [22]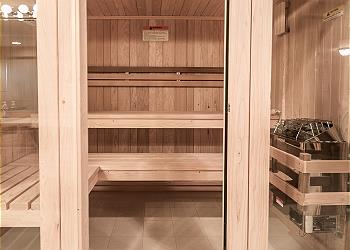 [23]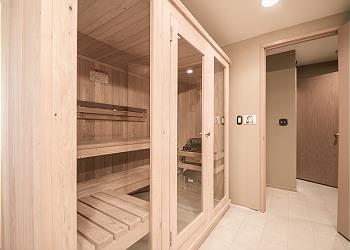 [24]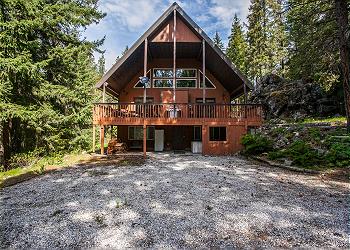 [25]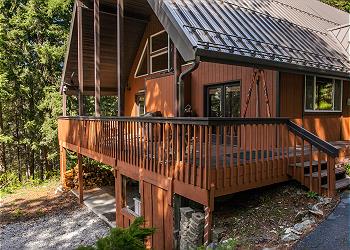 [26]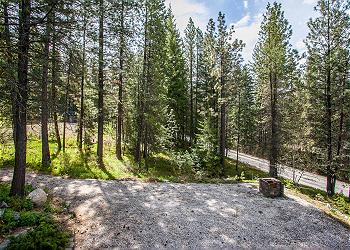 [27]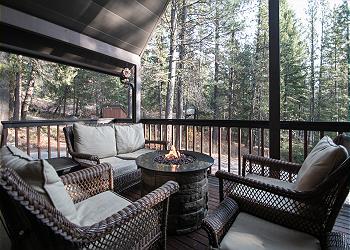 [28]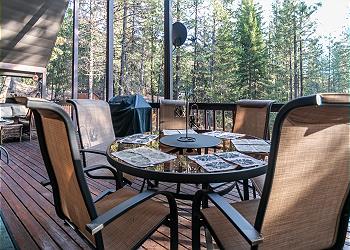 [29]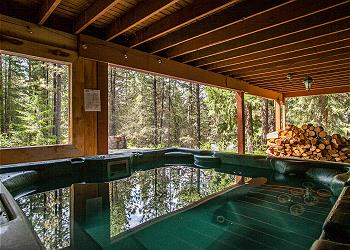 [30]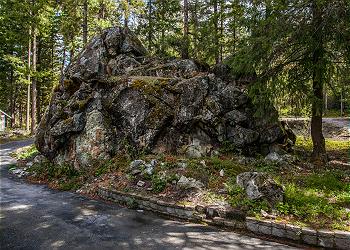 [31]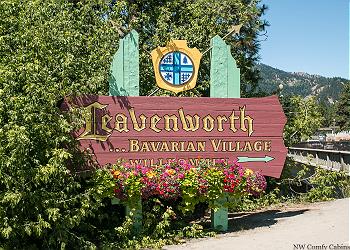 [32]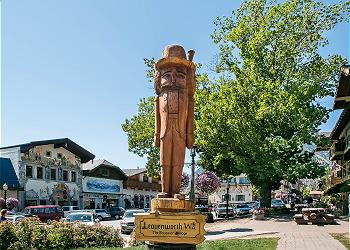 [33]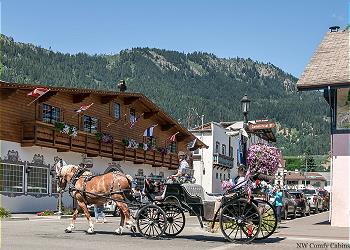 [34]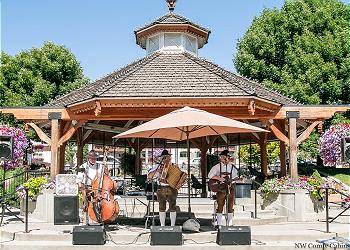 [35]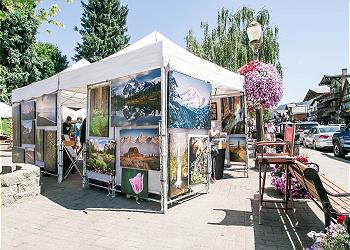 [36]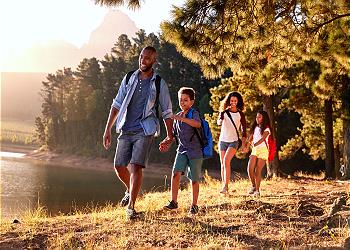 [37]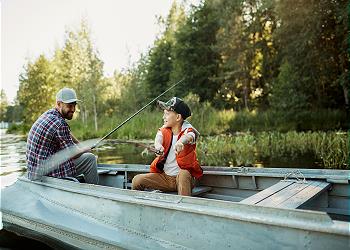 [38]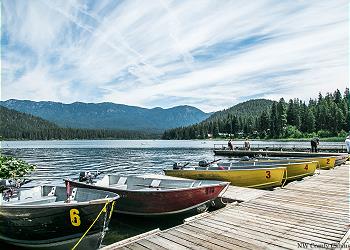 [39]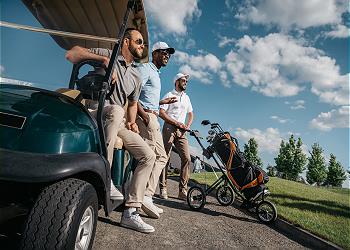 [40]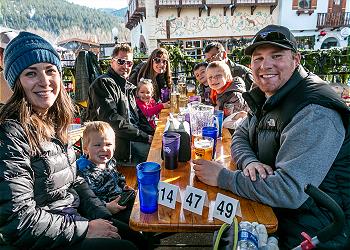 [41]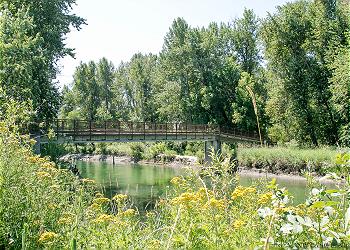 [42]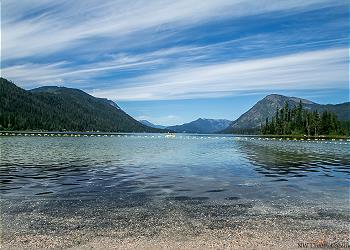 [43]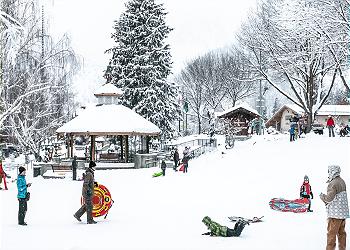 [44]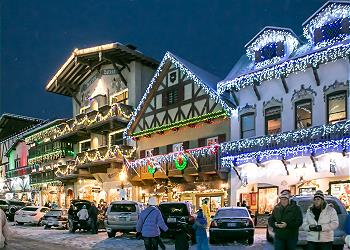 [45]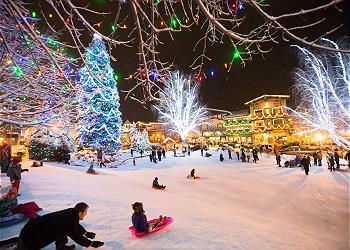 [46]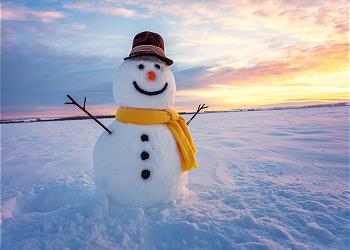 [47]
3 Bedrooms
3 Baths
Featured Amenities
Cable or Sat TV
Game Room
Hot Tub
Near Mountain Springs Lodge
Near Snowmobile Trails
Outdoor Propane BBQ Grill
Pet Friendly
This remarkable 3 bedroom/3 bath 3,246 square foot lodge is cozily situated in the mountain community of Chiwawa River Pines, just 25 minutes from both Stevens Pass and the Bavarian village of Leavenworth. It's a short walk from both the Wenatchee and Chiwawa Rivers and just a few miles from Fish Lake, Lake Wenatchee State Park, and Kahler Glen Golf Course. Adjoining the Chiwawa National Forest, from the front door you can step onto hundreds of miles of groomed trails through the forest and along the river.
"Boulder Lodge" is surrounded by pine trees, firs and the natural beauty of the large boulder that the cabin is named after. The lodge's 3 stories are beautifully appointed with accents including pine wrapped picture windows, river rock, wood floors, and a wood-burning stove. The interior has been recently redecorated with a 'mountain modern' feel (updated pictures coming soon).
The main floor living area has high open ceilings, tons of seating, and many picture windows. A large kitchen with two wall ovens and an island easily accommodates feeding a crowd. The dining table is large enough for the whole family to gather around.
Two sets of French doors in the living and dining area rooms open to a large covered outdoor living space, which includes a cozy gas fire pit for year-round use, lounge furniture, dining area, and a gas grill. On the lower level you'll find a private outdoor covered hot tub and a Finnish sauna.
The upstairs loft is a huge game room for all ages, with ping pong, foosball, chess table, dozens of board games, and a 65" flat screen TV to binge your shows on Netflix, Amazon Prime, or Sling. Alexa devices connected to Amazon Music are ready to play your favorite music throughout the home.
The master bedroom is fitted with a king bed, TV, and private en suite with shower and soaking tub on the main floor. Downstairs has two more bedrooms, one with a queen bed and the other with two sets of bunk beds (twin over full). A full-size bed in the loft sleeps an additional two guests. All beds except the bunks have hypoallergenic duvets and organic bedding to ensure a restful sleep. Year round, the "Boulder Lodge" welcomes you home while exploring and experiencing our beautiful area.
Important to Know:
* Square Footage: 3,246 sq. ft.
* This home has FREE WI-FI
* 65" TV and additional TV in the master bedroom with Netflix, Amazon Prime, Sling Live    TV, and  a wide selection of DVDs
* This home is outfitted with Alexa devices
* This property has a game room with Foosball & Ping Pong
* This home has a private hot tub
* This home has a sauna
* This home is dog-friendly (up to 60 pounds)
* This home has a propane grill
* This home has a propane fire pit
* This home has snowmobile access off the property into hundreds of miles of groomed   trails
* This home is in the Chiwawa River Pines Community
*This home requires 4WD or AWD during winter season
Fees Vary by Season, Festival Dates and Holidays.  Maximum occupancy of 12 people. Children age 3 and under are FREE. This home is Fido friendly and each pet is $25 per pet per night (2 max). Taxes apply.
Additional fees include a Housekeeping Fee, 5% booking fee which covers credit card processing and protects property for up to $1,000 for accidental/unintentional incidental damages. Willful and negligent damages are not covered under the Resort Fee and will be the sole responsibility of the contracted guest(s). State and Local Lodging Taxes are also applicable.
PLEASE NOTE: We cannot permit single night stays under any circumstance. We have a 2-night minimum stay for regular dates and a 3-night minimum stay over federal holidays. This home will require 4WD, AWD, or chains during winter months. 
Location:
98826
Leavenworth
,
WA
United States
47° 47' 58.3692" N, 120° 38' 53.7396" W
Washington US