Leave a Review
[2]
Available Extras
Double Stroller
Double Stroller per bookng
Children's High Chair
Children's High Chair $25 each
Children's Pack & Play
Infant/Toddler Pack & Play @ $40 each (please let us know if you need more than 1 for your visit)
Pet Fee(s)
Please select the number of pets. Each pet is $25 per pet per night. 3 dog max
Special Events
Umbrella Stroller
Umbrella Stroller (let us know if you need more than 1 for your visit)
Very Small Bungalow
Reviewed on 2019-05-14 by from Moses lake, WA United States
Updated on 2019-05-14
Services from rental manager
Cleanliness
Location
Property condition
Small bungalow good for 2 people. Great hot tub. Birds flying into windows every morning not letting you sleep, not so good.
Nettie, Thank you for taking the time to review the BB, we do advertise the bungalow as tiny home living and most comfy for 2. We also want to thank you for also letting us know about the birds. We are so sorry this occurred during your visit, this is a first, and the owners have been made aware. The swallows (which are seasonal) seem to be the culprit, as it is mating season. The guests who have stayed after you did not have the same problem, so we are hopeful they are finished with their rituals and the owners are researching some options for next year to prevent this anomaly from happening again. As always, we thank you for being one of our valued return guest and look forward to having you back at NW Comfy Cabins.
If serenity is what you need
Reviewed on 2019-03-07 by

Justin C.

from Prosser, WA United States

Updated on 2019-03-07

Services from rental manager

Cleanliness

Location

Property condition

The Bretz Bungalow is a fantastic place for some peace and quiet. It is a little far from downtown Leavenworth, but a very nice drive. It is located well off the main road along a driveway that services several other cabins. So no road noise to listen to while enjoying the hot tub. The cabin is cozy and very nicely appointed. The owners and managers have made every attempt to think of everything you would need, including a spare toothbrush, toothpaste, hairspray, deodorant, etc. just in case you forgot something. The only minor negative is there is one neighbor within relatively close view. However, they are still probably 50 yards away, maybe more, and are partially obscured by some trees. A section of fence to block the view from the hot tub would be a nice addition.

Thank you for your comments. It is good to hear what our guests think, even though each cabin is privately owned and is a 'family' cabin, all of our owners strive to make the experience at their cabins memorable and comfortable. Your thoughts really do help to guide us and them, when making improvements, so thank you and we hope you will return again to be our guests.
Loved the cabin!
Reviewed on 2019-02-28 by

Kristin E.

from Sedro Woolley, WA United States

Updated on 2019-02-28

Services from rental manager

Cleanliness

Location

Property condition

We had a great time at Bretz Bungalow. It was nice and private and nicely setup. They even cleared the snow away so we had a place to park. Would definitely book again!

We are pleased that you enjoyed the many wonderful aspects of the Bretz Bungalow. It is certainly a wonderful little getaway for couples and the owners have really done a great job of making it comfortable and welcoming. That new deck is really great for sure. We hope you will return again, we would love to see you back as our guests any time.
Cozy cabin set in a beautiful area
Reviewed on 2018-12-11 by from Seattle, WA US
Updated on 2018-12-11
Services from rental manager
Cleanliness
Location
Property condition
We loved staying in this cabin. It is so comfy and had everything we needed. Our dogs loves the big yard and toys provided. We really liked the small town plain, and we were also able to go into Leavenworth and see the Christmas lights. It was expensive. I believe I paid $75 cleaning fee plus about $200 extra to have my dogs there for only 2 nights which seems very expensive fees for me. So I'm not sure we would come again or if we do not bring our dogs. Would love to be able to stay there again though, we really enjoyed it!
Thank you so much, yes, pets are an added cost, we do welcome furry family members just as we do the two legged I believe you are mistaken though because the pet fee is $25 per pet per night which is $100 for 2 pets, 2 nights, cheaper than boarding and a nice option for those of us who love to travel with our fur babies. We are not a hotel or commercial operation, we are all privately owned cabins, and our owners do require that we charge for the extra guests whether they are two legged or four ;0) We do not include all the 'possible options' in the fee because not everyone has pets, the goal is to have an ala carte way of making it fair for everyone. I hope that makes sense and I hope you will take advantage of our return guest discount of 10% off.
A Great Getaway!
Reviewed on 2018-12-02 by from Bremerton, WA United States
Updated on 2018-12-02
Services from rental manager
Cleanliness
Location
Property condition
The overall stay was amazing we got to see the beautiful mountains, the sparkling snowfall and of course Leavenworth! The rental was in a good location where we had the chance to view the area on our way to Leavenworth and we are much country folk so we liked to secluded area. The rental home was very clean but some of the power went out along with the heating but there were small heaters and plenty blankets around. The staff was helpful! I called before hand to make sure I could rent the place since I was not 25+ of age and the lady on the phone was very nice and helpful and I also requested a cake for my boyfriend for three years and it was a perfect surprise. <br/>Thank you!
So happy you enjoyed your 'birthday' surprise and that the cabin was a good place for your getaway. We do try to be prepared for the little mishaps that can happen and having the extra heaters turned out to be helpful, thank goodness. We do have short power bursts in the area that can cause breakers to pop, especially in the winter when so many things are being used, easily fixed luckily, but we are always available to answer calls and help when surprises take place. Thank you for allowing us to have you as our guests.
Beautiful, tranquil and perfect
Reviewed on 2018-09-29 by

Sally C.

from United States

Updated on 2018-09-29

Services from rental manager

Cleanliness

Location

Property condition

LOVED IT FROM THE TIME I PULLED UP UNTIL THE TIME I PULLED OUT. MY FRIEND COULD NOT COME SO IT WAS JUST MY LITTLE DOG AND I. EVERYTHING I NEEDED AND THEN SOME WAS SUPPLIED. THERE WAS EVEN A LOVELY SET OF DISHES AND TOYS FOR MY DOG. THE SET UP AND SETTING OUTSIDE WAS LOVELY. I HOPE TO COME AT LEAST ONCE A YEAR TO THIS PERFECT BUNGALOW. THE OWNERS WERE PERFECT HOSTS AND THE RENTAL AGENCY COULD HAVE NOT BEEN ANYMORE ACOMODATING....I HAD A PERFECT TIME.

Thank you, we are so pleased that the little extras that this owner has provided, made for a great experience for you and your pet. The owner has put a great deal of effort into making this a wonderful cabin getaway for their guests and they are very happy to have guests enjoy every aspect of their little cabin when they are not there themselves. It is a cozy little place and I hope you will come back again with your friend. Remember you will always be privy to the return guest discount as well!!
Great get away
Reviewed on 2018-08-13 by

Ben N.

from Custer, WA United States

Updated on 2018-08-13

Services from rental manager

Cleanliness

Location

Property condition

Amazing place to stay with the girlfriend for a few days relax in the hot tub and visit leavenworth while being able to cook your own dinner and feel away from civilization.

So happy you found a cozy place that make for a nice getaway. That is what we hope for at all times and work so hard to achieve. Thank you for sharing.
A Great Getaway
Reviewed on 2018-08-12 by

Nick M.

from Seattle, WA US

Updated on 2018-08-12

Services from rental manager

Cleanliness

Location

Property condition

We had a great vacation at the Bretz Bungalow. The bungalow was very clean and cozy. It was equipped with everything we needed in the kitchen and even a bottle of bubbles for a welcome toast and treats for our dog. We were glad to have A/C during the warm weather and a grill for cooking outside. Our favorite part of the day was sitting in the hot tub and watching the stars come out. <br/><br/>The bungalow was an easy 25 minute drive to Leavenworth. We were also close to lots of great hiking. Our dog loved all the hiking and great walks around the area.<br/><br/>Overall, we had a great time and appreciated how quiet and comfortable our stay was. We would definitely go back.

We would love to have you back and hope that you will come again, using your return guest discount. Thank you so much for being our guest.
Beautiful surprise! Cozy and fantastic location!
Reviewed on 2018-07-07 by

Mason W.

from Cashmere, WA United States

Updated on 2018-07-07

Services from rental manager

Cleanliness

Location

Property condition

What a charming surprise. We booked this location as we were attending a wedding at a local wedding venue and could not have been happier with our choice. The cabin had everything we could want and more, and we were able to bring our dog, always a bonus. Loved the hot tub and the propane fire pit. Thank you Comfy Cabins for helping us find this little gem.

$148 - $245/night

Unit Code: BB
Tiny Home Cozy Living! Hot Tub, Wi-Fi, and Fido OK room to run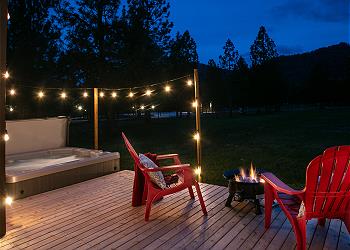 [3]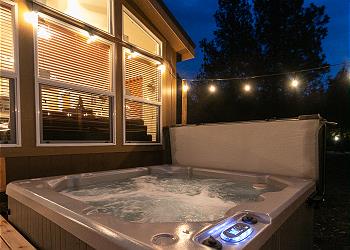 [4]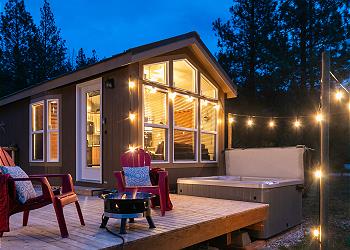 [5]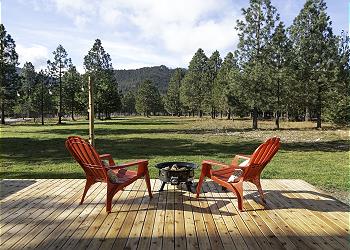 [6]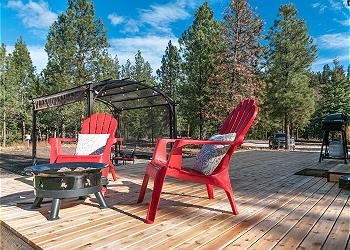 [7]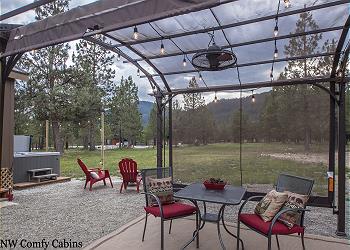 [8]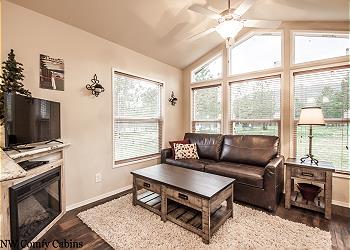 [9]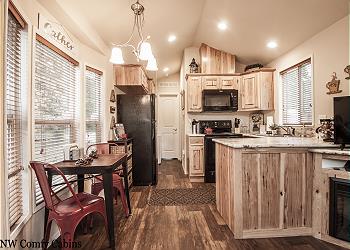 [10]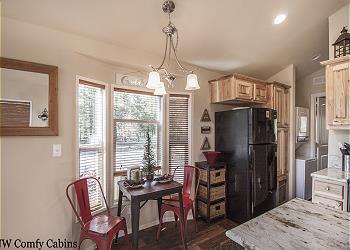 [11]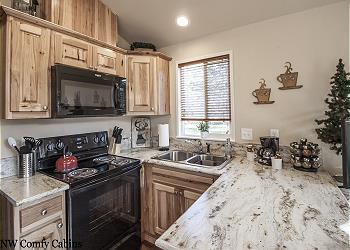 [12]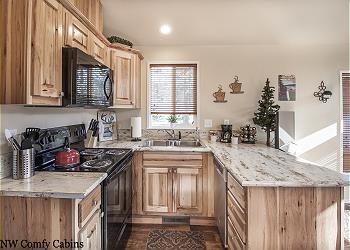 [13]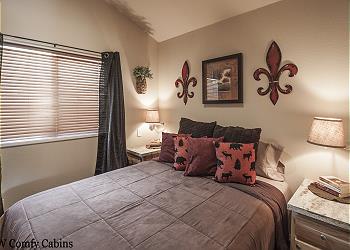 [14]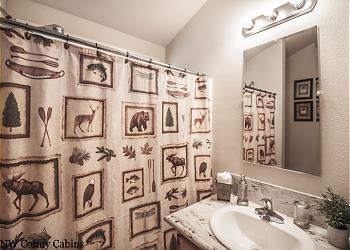 [15]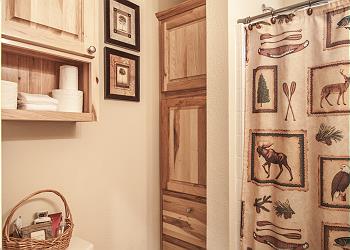 [16]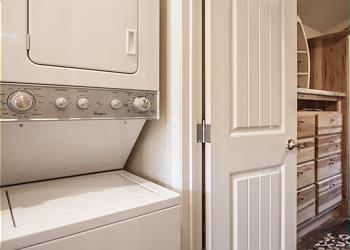 [17]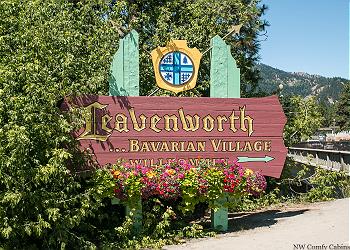 [18]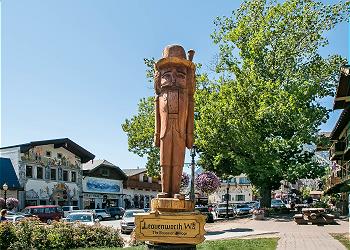 [19]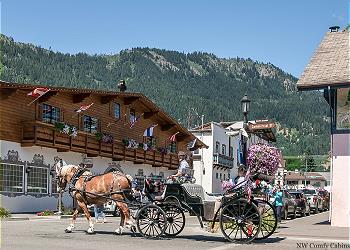 [20]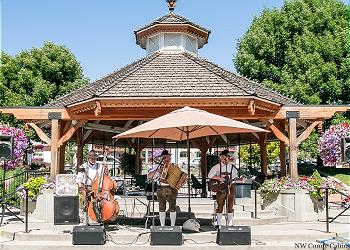 [21]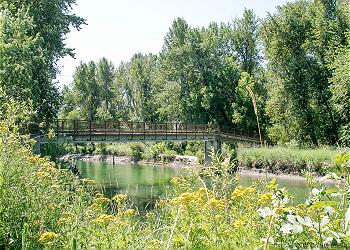 [22]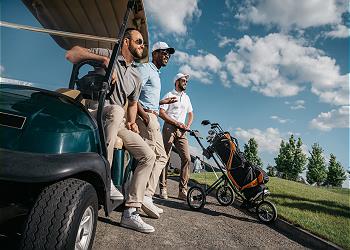 [23]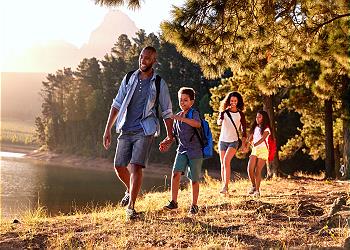 [24]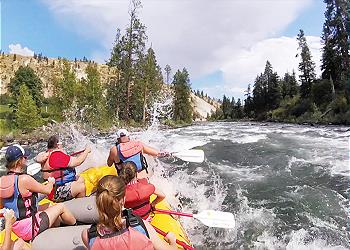 [25]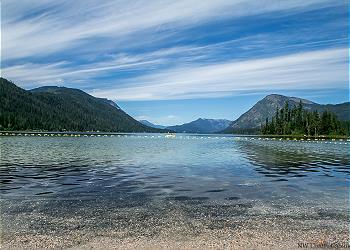 [26]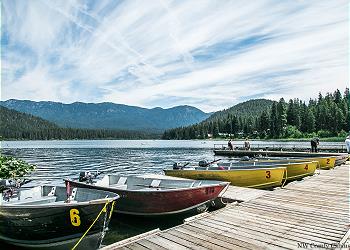 [27]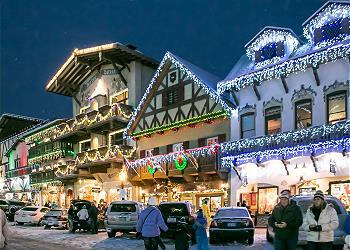 [28]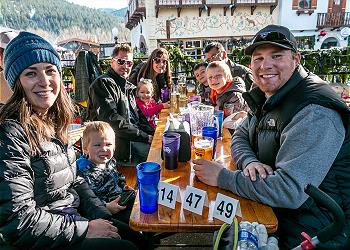 [29]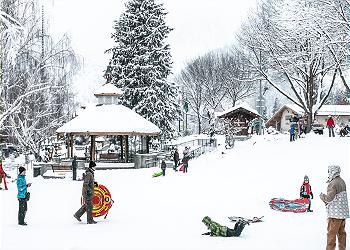 [30]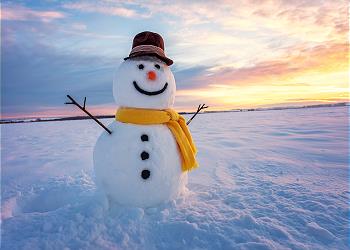 [31]
1 Bedroom
1 Bath
Featured Amenities
Gas Grill
Hot Tub
Internet
Near Brown Family Homestead
Near Mountain Springs Lodge
Near Pine River Ranch
Pet Friendly
Tiny living lovers will be enchanted by this cozy little bungalow nestled on over 2 acres in the beautiful Plain Valley. Just 20 minutes to the Bavarian Village of Leavenworth, and 35 minutes to Stevens Pass Ski/Bike Resort.
The bungalow is conveniently located to take full advantage of every season and recreational opportunity our area has to offer. Offering an intimate and welcoming atmosphere the minute you walk through the door, you will want to kick off your shoes and start enjoying being on "Plain" time.
The owners have thought of everything to make your stay relaxing and fun, so grab one of the puzzle's, books, maybe play a game of Yahtzee or watch a movie on There is a queen size sofa sleeper in the living area as well. The Bretz Bungalow is very well stocked for your stay, including full size stove/oven and fridge, and yes, there is a small dishwasher and stackable W/D. The bedroom offers a queen size bed and the bathroom has a full tub/shower.
Immerse yourself in the brand new private hot tub after a long day on the slopes, or the waves of our whitewater rivers, and let the stars of the night sky dazzle you with their brilliance and show. A shaded pergola offers a fabulous opportunity for an evening meal off the propane grill outdoors or share s'mores by the flame of the propane firepit under the night sky.
This is the perfect couple's getaway, or small family getaway to ether relax, be romantic, or to adventure out.
IMPORTANT TO KNOW
Sleeps 4
1 Bedroom w/queen bed
1 Queen Sofa Sleeper
1 Full Bathroom
This home has WIFI
This home has a Smart TV with Apps (Netflix.HULU, etc..) DVD player only (no cable/sat)
This home has a private hot tub
This home is pet friendly
This home is 8 minutes from Kahler Glenn Golf Course
This home is 8 minutes from Lake Wenatchee State Park
This home is located in a mountain community
Fees Vary By Season, Festival Dates and Holidays. The base rate for this property is for the first 2 guests. Any additional guests over 2 will be calculated at a fee of $25.00 per guest per night up to the maximum occupancy of 4 people. Children 1 and under are FREE. This home is pet friendly and each pet is $25 per pet per night (max dogs on site is 2) Additional fees include a housekeeping fee, a 5% Resort Fee which covers credit card fees and property up to $1,000 for accidental/unintentional incidental damages. Willful and negligent damages are not covered under the Resort Fee and will be the sole responsibility of the contracted guest(s). State and Local Lodging Taxes are also applicable.
PLEASE NOTE: We cannot permit single night stays under any circumstance. We have a 2 night minimum stay for regular dates and a 3 night minimum stay over federal holidays. This home will require 4WD, AWD, or chains during winter months. 
Location:
98826
Leavenworth
,
WA
United States
47° 46' 17.5692" N, 120° 39' 32.112" W
Washington US