Leave a Review
[2]
Available Extras
Pet Fee(s)
Please select the number of pets. Each pet is $25 per pet per night. 3 dog max
Relaxing mini sabbatical girls weekend
Reviewed on 2018-05-21 by

Cindy B.

from Federal Way, WA United States

Updated on 2018-05-21

Services from rental manager

Cleanliness

Location

Property condition

All of us ladies had a well deserved weekend away with all of th conveniences of home. Cabin was lovely and had everything we needed for a fun and relaxing time. Management was amazing and helped us locate lawn furniture and the trash bin. Super great location! This is our 2nd time renting from NWCC, we will be back!!
Love, Love, Love this Place
Reviewed on 2018-04-20 by from Issaquah, WA United States
Updated on 2018-04-20
Services from rental manager
Cleanliness
Location
Property condition
My wife and I (and the kids when were forced to take them with us) travel fairly frequently. Given that we roll 6 deep when in full force we often rent houses far more often than we stay in hotels. <br/>Further, given Chiwawas proximity to our home weve actually after here a couple of times now. We absolutely love love it. Its close to skiing and Leavenworth making it a perfect getaway anytime of year. Theres plenty of sleeping spaces for our large family, the kids love having their own space (generally claiming the upstairs as theirs) and the adults staying downstairs. <br/>Keeping a nice fire going keeps the place plenty warm, sitting inside or outside in the hot tub and listening to the river after a day at Stevens is Instagram worthy for sure. The house is well stocked and appointed which is a big deal and not as normal as you might expect when renting houses. <br/>We love this place and will continue to return.
Chiwawa gem!
Reviewed on 2018-03-29 by

carmen m.

from mountlake terrace, WA United States

Updated on 2018-03-29

Services from rental manager

Cleanliness

Location

Property condition

This was a great house. Easy access and we were able to park our snowmobile trailer in from of the garage which makes its so covenant. And as always NW Comfy was VERY accommodating.
Winter Family Get Away
Reviewed on 2018-03-29 by

Jayson A.

from seattle, WA US

Updated on 2018-03-29

Services from rental manager

Cleanliness

Location

Property condition

What a great cabin. Awesome location from Stevens Pass and Leavenworth. Views of the river are wonderful.(especially from the hot tub) We really enjoyed our stay in this winter wonderland and look forward to returning in the summer!<br/><br/>
Chiwawa River stay
Reviewed on 2018-03-29 by

Lewey M.

from SUMNER , WA US

Updated on 2018-03-29

Services from rental manager

Cleanliness

Location

Property condition

Super accommodating and relaxing. <br/>They have most everything you need only bring your own food! Absolutely loved our stay. Would go regularly and recommend to our friends
Chiwawa River Chalet
Reviewed on 2018-03-29 by from Seabeck, WA United States

Updated on 2018-03-29

Services from rental manager

Cleanliness

Location

Property condition

This property gave me and my wife one of the most enjoyable weekends we have ever experienced here in the PNW. The Chalet was thee perfect distance to be away from it all yet close to everything. Within ten minutes there's an amazing restaurant, which had excellent breakfast and smoked brisket. There is tons of stuff in the Valley of plain to get out and see, very beautiful country offering all kinds of outdoor activities. If your not into that sort of thing or just looking for a relaxing slow paced stay like my wife and i this place is perfect. The peaceful sound of the river passing through the backyard while we sat in the hot tub was like nothing else. The kitchen and dining area is laid out really well and the wood stove kept the home nice and toasty. The living room was laid out nicely and made for the perfect setting to enjoy a few movies and bowls of popcorn. We had a excellent experience and cant wait to go back. The service and support for getting our reservation setup was handled with the highest regard to making our trip the best it could be and one of a kind. We cant wait to go back and hope to do it all over again real soon.

$199 - $350/night

Unit Code: CRC
Chiwawa River Chalet, Hot Tub, WiFi, Sat. TV and Fido Friendly!
[3]
[4]
[5]
[6]
[7]
[8]
[9]
[10]
[11]
[12]
[13]
[14]
[15]
[16]
[17]
[18]
[19]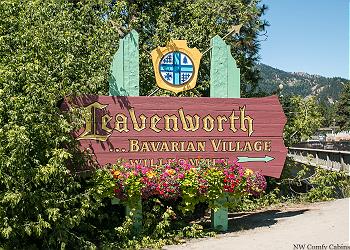 [20]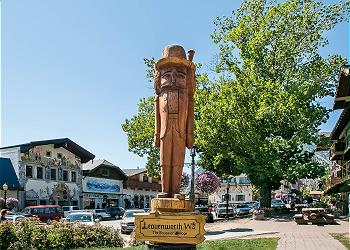 [21]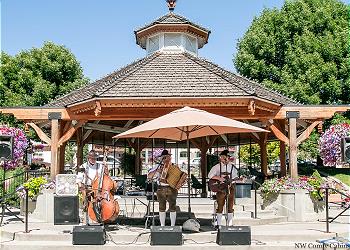 [22]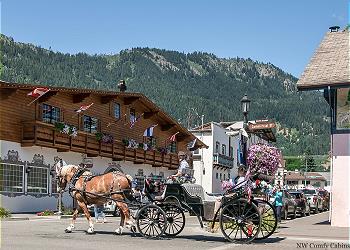 [23]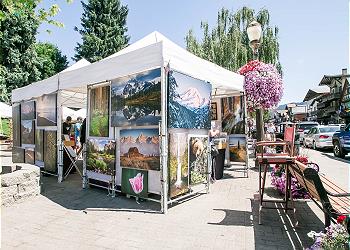 [24]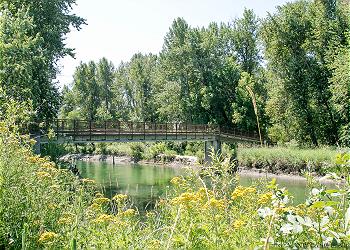 [25]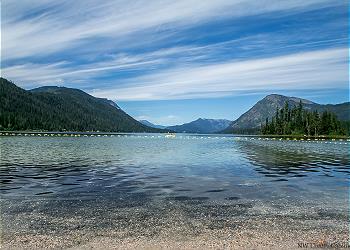 [26]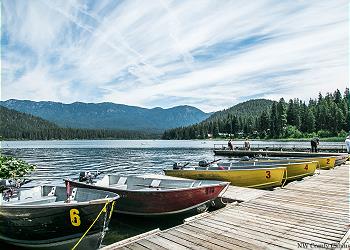 [27]
[28]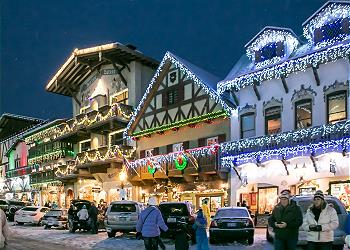 [29]
[30]
[31]
[32]
[33]
[34]
2 Bedrooms
2 Baths
Featured Amenities
Hot Tub
Internet
Near Brown Family Homestead
Near Mountain Springs Lodge
Pet Friendly
Lovely family cabin, rests peacefully on the Chiwawa River in a private, tranquil mountain community, Soak your cares away in a your own secluded four person hot tub nestled just outside the back door but more memorably, along the river bank. This cozy setting will help complete the experience of simply relaxing and letting go, while listening to the song of the river and nature all around you.
There is a wood stove in the ample living area which provides an ambiance that says, put your feet up and come chat with me. A perfect way to reconnect or get to know someone better. Pour yourself a glass of wine, a cup of hot cocoa or grab a good book, something you rarely get to do at home. When the evening comes and you've spend a wonderful day relaxing, it is a good time to take a leisurely stroll around the neighborhood. Each and every season invites you to take a walk and appreciate the mountain living and life so much slower than the hustle and bustle of the norm.
On a snowy winters night, the only sound is the crunch of your boots in the fresh snow...so quiet you almost hear the snow fall....Spring displays new growth and the sounds of critters coming back into life....Summer is a bounty all its own, wrapped in warmth and wonder... Fall, the smell of the pine trees and the colors will amaze....at the end of the day you can fall off to slumber land in one of two queen beds. The first is located on the main floor across from the full bath. The second floor has a queen bed and a full bathroom with a 2nd private bedroom with 2 twin beds in a delightful kid's room. There is a foosball table on the second floor as well. The kitchen is central to the living and dining room looking out to the river.
When you enter this cozy cabin, you are greeted by the laundry room with a full sized washer and dryer. If you find yourself wanting to catch up on some TV or movie watching, the cozy living room with wood stove has a full size sofa and love seat to cuddle up on. Free WIFI makes binge watching an option as well. Relax....unwind....and do it in comfort at the Chiwawa River Chalet.
Important to know about this home:
•             Sleeps 6
•             2 Bedrooms and Open Loft: Main floor Bedroom # 1 w/queen bed, Upper Level Bedroom #2 2
               Twin beds, open loft w/queen bed
•             2 Full Bathrooms
•             Free WIFI
•             Amazon Fire Stick and HULU/Netflix
•             Private Hot Tub
•             Woodstove
•             On Chiwawa River
•             Located in Chiwawa River Pines
•             Snowmobile accessible during winter months
•             4WD, AWD, Chains or studded tires suggested for winter access
Fees Vary By Season, Festival Dates and Holidays. The base rate for this property is for the first 4 guests. Any additional guests over 4 will be calculated at a fee of $25.00 per guest per night up to the maximum occupancy of 4 people. Children 1 and under are FREE. This home is pet friendly and each pet is $25 per pet per night (max dogs on site is 2)
Additional fees include a Housekeeping Fee, a 5% Resort Fee which covers credit card fee and property  for up to $1,000 for accidental/unintentional incidental damages. Willful and negligent damages are not covered under the Resort Fee and will be the sole responsibility of the contracted guest(s). State and Local Lodging Taxes are also applicable.
PLEASE NOTE: We cannot permit single night stays under any circumstance. We have a 2 night minimum stay for regular dates and a 3 night minimum stay over federal holidays. This home will require 4WD, AWD, or chains during winter months. 
PLEASE NOTE:  this is a privately owned vacation home and we recognize that the home may sleep more than 6 people.  The owners (based on fire marshal regulations, Chelan County rental regulations and out of respect to the communities we live and work in) allow a maximum of 6 guests under the rental contract. There are never to be more than 6 guests staying at the property during any rental contracted period of time.  If more than the contracted number of guests are found on the property the contract will be null and void and guests will be required to vacate with no refund.  Please understand and note that we are legally bound to adhere to our contracts with out owners and regulations.   We respect and appreciate the efforts that allow us to offer vacation rentals for all to enjoy
Location:
98826
Leavenworth
,
WA
United States
47° 48' 6.336" N, 120° 38' 14.0856" W
Washington US