Leave a Review
[2]
Available Extras
Double Stroller
Double Stroller per bookng
Children's High Chair
Children's High Chair $25 each
Children's Pack & Play
Infant/Toddler Pack & Play @ $40 each (please let us know if you need more than 1 for your visit)
Pet Fee(s)
Please select the number of pets. Each pet is $25 per pet per night. 3 dog max
Special Events
Umbrella Stroller
Umbrella Stroller (let us know if you need more than 1 for your visit)
One for the books!!!! Best cabin ever.
Reviewed on 2019-05-16 by from leavenworth, WA United States
Updated on 2019-05-16
Services from rental manager
Cleanliness
Location
Property condition
This cabin is part of the family now, I don't even want to write this because I am not sure I want to share it!!! We had the most perfect vacation, away from it all. It felt safe, in a very private and relaxing community in the mountains. We took long walks and listened to the birds, walked to the river and saw wild turkeys. Turned off all the lights and saoked in the hot tub under the stars while a meteor shower entertained the heck out of us. Cannot wait to come back and make this our 2nd home. Thank you to the owners for sharing this lovely place and to NW Comfy Cabins for all you help. You made it so easy.
So pleased that you have found a special place to make memories and relax. We love to hear this and welcome you back to 'your spot' any tine you feel the need to energize. Thank you for being our guest.
Nice cabin
Reviewed on 2019-03-06 by from Bend , OR United States
Updated on 2019-03-06
Services from rental manager
Cleanliness
Location
Property condition
Very clean, bathrooms both downstairs, smaller rooms, firm beds, very clean with tons of kitchen ware. Great location, we could snowmobile from the house. Great hot tub, clean too!
Thank your comments. We are happy you seemed to enjoy the Log Hauler Haus and the wonderful location for playing and adventure. We appreciate you being our guests and hope to have you back.

Fantastic home!
Reviewed on 2018-12-24 by from Olympia, WA United States
Updated on 2018-12-24
Services from rental manager
Cleanliness
Location
Property condition
We had the best time. During a difficult time in our lives, we needed to get away and relax as a family. We walked into this cabin and immediately felt at home. This cabin has everything you need for a perfect get away. It was perfect. The kitchen is great, hot tub is amazing, everything was super clean, 3 perfect bedrooms with comfy beds. NW Comfy Cabins is one of the best vacation companies I have worked with. They respond quickly to calls, questions and emails.
OMG, sometimes I have a hard time finding words of gratitude when I hear that we have been able to serve a family in ways we don't even realize. It is wonderful to know that you were able to enjoy family time just when you needed it. That is a wonderful reward. Thank you so much and please be sure and come back when you can really enjoy all the things that there are to do in our area.
A great spot for a family getaway
Reviewed on 2018-12-24 by

Marna C.

from Renton, WA US

Updated on 2018-12-24

Services from rental manager

Cleanliness

Location

Property condition

The Log Hauler Haus was just what our family needed for a little getaway. It was comfortable and had everything we could need. We can't wait to come back!

We hope you will come back and take advantage or our return guest discount. There is so much to see and do in every season and one thing for sure, you cant do it all in one stay.
Cabin backwoods feel
Reviewed on 2018-10-14 by from Granite falls, WA US

Updated on 2018-10-14

Services from rental manager

Cleanliness

Location

Property condition

The house was beautiful and the hot tub was very nice and well maintained. The trip to the town of Plain is short but Leavenworth is much further. We loved our stay except for the hot tub was on the front deck. The location is in a spread out neighborhood but if someone drove by they could see you clear as daylight on the porch in the tub. The fire pit was in the front yard steps away from the road.... other than that they beds were super comfy. The heaters worked great, bathtub and bathrooms were very nice and romantic set up. If you have kids it is very suitable they have lots of games and toys. Thanks for letting us stay!

UPDATE: The owner of this home has just completed a new 'home' for the hot tub that offers total seclusion and privacy. Originally the tub was set as it was for the amazing open sky views it provided at night. The road is very private and lightly used but guests did feel like they were more visable to others than they liked. The new location and set up has eliminated any opportunity to feel as if anyone will see you in any way, so we hope that you will come on back and see how this feels!!!

$157 - $299/night

Unit Code: LHH
First bottle of wine is on us!!! Free WIFI, Hot Tub, Elec. car charger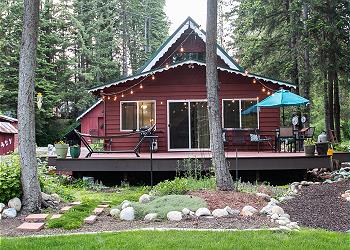 [3]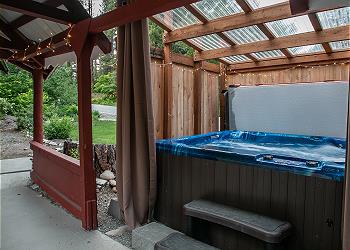 [4]
[5]
[6]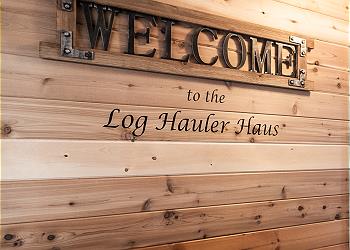 [7]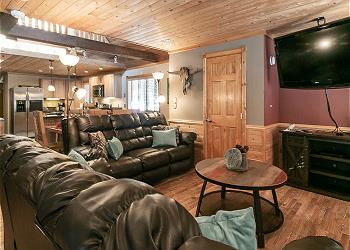 [8]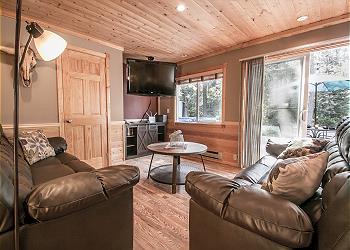 [9]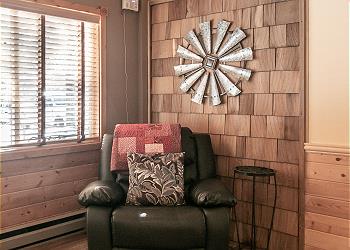 [10]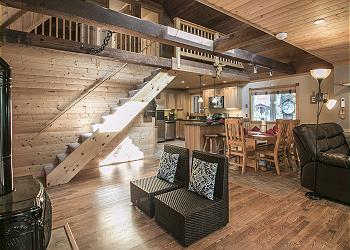 [11]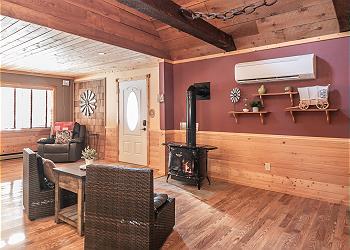 [12]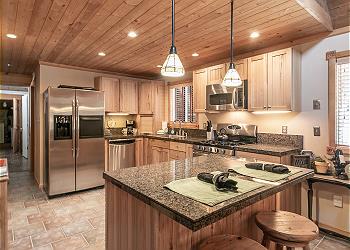 [13]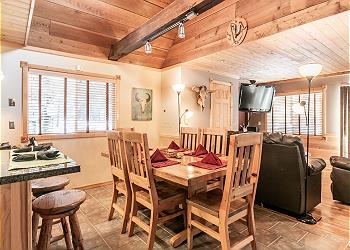 [14]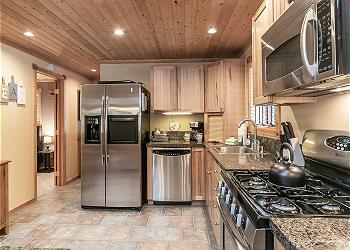 [15]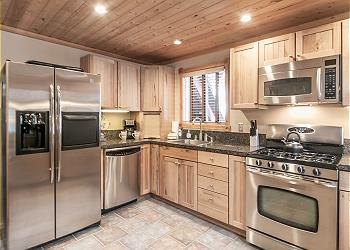 [16]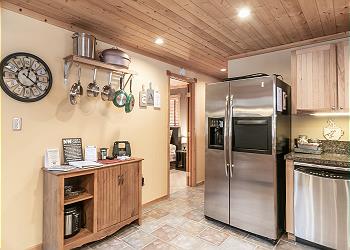 [17]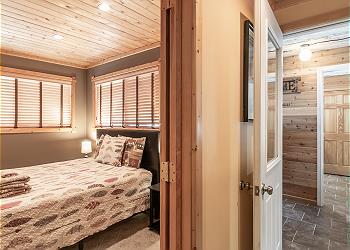 [18]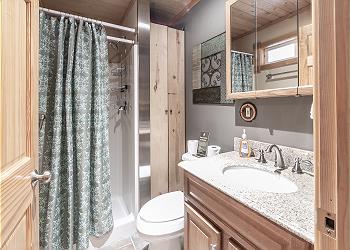 [19]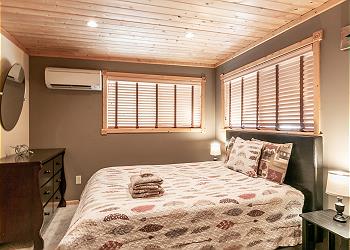 [20]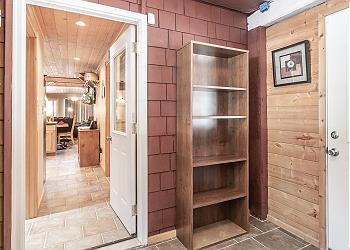 [21]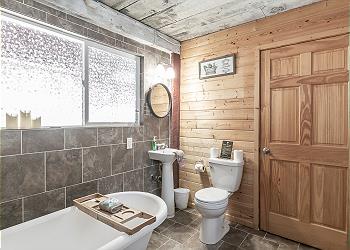 [22]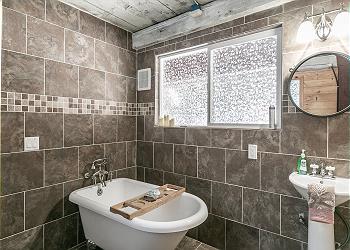 [23]
[24]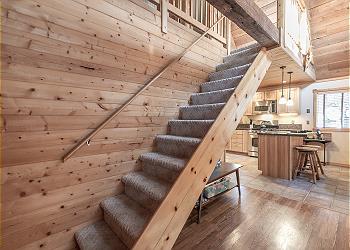 [25]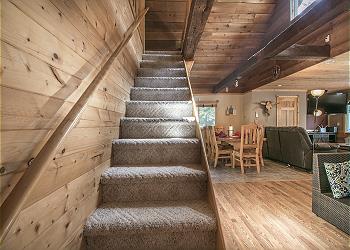 [26]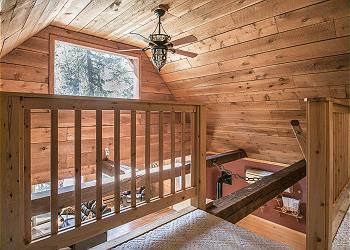 [27]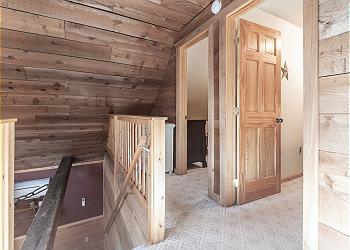 [28]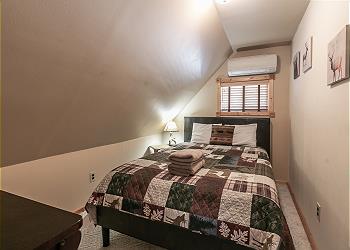 [29]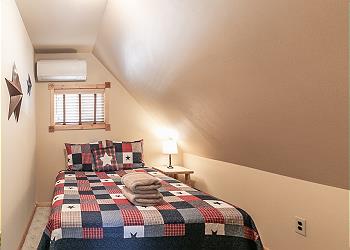 [30]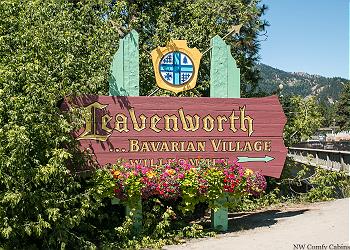 [31]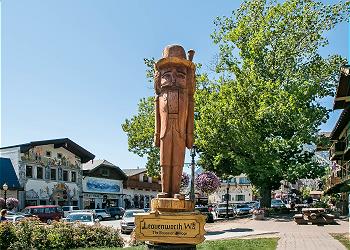 [32]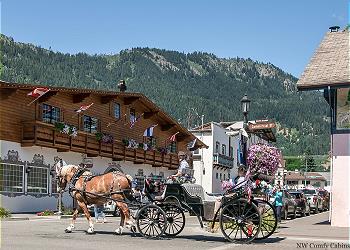 [33]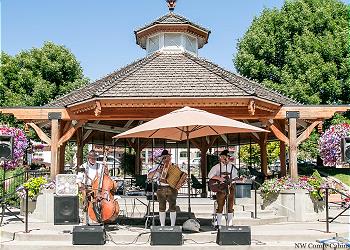 [34]
[35]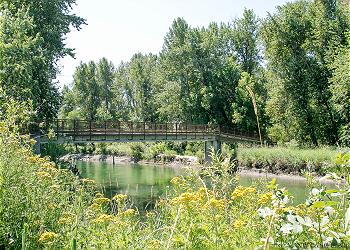 [36]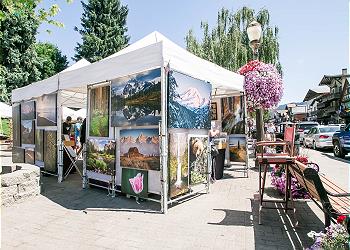 [37]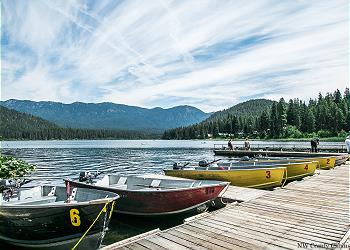 [38]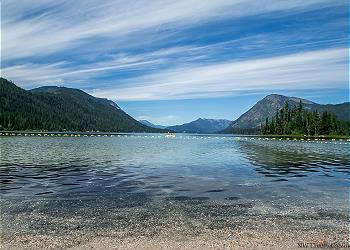 [39]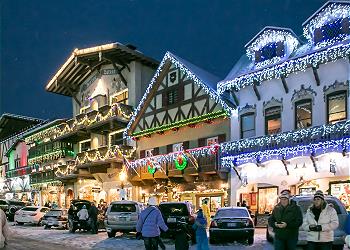 [40]
3 Bedrooms
2 Baths
Featured Amenities
Cable TV
Gas Grill
Hot Tub
Internet
Pet Friendly
A stunning little cabin with log home accents and many added comforts to provide a memorable cabin experience. Relax to sounds of the Chiwawa River as it whispers a constant song. Take in the night air on your 'open to the night sky' deck and watch for shooting stars. While enjoying the large outdoor living space, you will be enchanted by a peak a boo view of the river and if you wish for a closer experience, just a few steps down the road is access to the rivers edge where you can dip your toes, watch the birds fishing and take a moment to appreciate natures beauty. When night falls, or first thing in the morning (about any time you desire, after all, its your vacation) you can immerse yourself in the hot tub for added enjoyment. Inside this enchanting cabin you will find an open log staircase that will elevate you to the second floor, this is where you will find 2 additional bedrooms, each with spacious queen beds. The main floor provides open style living accommodations, and a cozy propane fireplace, dining table, kitchen with breakfast bar and living space. There are also 2 bathrooms, one with an enticing 'claw foot tub' offering a peaceful opportunity to soak away any of the stress you may have brought along with you. The second bathroom includes a shower and the master bedroom is on the main floor as well.
There are endless opportunities for fun and activities that will capture the attention of young and 'mature' alike. The local area offers several dining options, along with hiking, biking, snowmobiling from the driveway, river floats, fishing. and so very much more. If shopping and more dining is still on the agenda, a short and scenic ride to town will open the door to a myriad of opportunities that await you in Leavenworth itself. The fun never ends, but your vacation will, so don't be afraid to come back and pick up where you left off!!!
Important to know about this home:
*Sleeps 6
*1296 Square Feet
*Has free WiFI
*Has Cable TV
*Has a private hot tub
*EV charging. It has a Clipper Creek HCS-40P charger.
*Can snowmobile from the driveway
*Has a propane BBQ
Fees Vary By Season, Festival Dates and Holidays. The base rate for this property is for the first 2 or 4 guests depending on the season. Any additional guests over 2 or 4 will be calculated at a fee of $25.00 per guest per night up to the maximum occupancy of 6 people. Children 1 and under are FREE. This home is pet friendly and each pet is $25 per pet per night (max dogs on site is 2)
Additional fees include a housekeeping fee, a 5% Resort Fee which covers credit card fees and property up to $1,000 for accidental/unintentional incidental damages. Willful and negligent damages are not covered under the Resort Fee and will be the sole responsibility of the contracted guest(s). State and Local Lodging Taxes are also applicable.
PLEASE NOTE: We cannot permit single night stays under any circumstance. We have a 2 night minimum stay for regular dates and a 3 night minimum stay over federal holidays. This home will require 4WD, AWD, or chains during winter months.
PLEASE NOTE: this is a privately owned vacation home and we recognize that the home may sleep more than 6 people. The owners (based on fire marshal regulations, Chelan County rental regulations and out of respect to the communities we live and work in) allow a maximum of 6 guests under the rental contract. There are never to be more than 6 guests staying at the property during any rental contracted period of time. If more than the contracted number of guests are found on the property the contract will be null and void and guests will be required to vacate with no refund. Please understand and note that we are legally bound to adhere to our contracts with out owners and regulations. We respect and appreciate the efforts that allow us to offer vacation rentals for all to enjoy.
Location:
98826
Leavenworth
,
WA
United States
47° 47' 58.668" N, 120° 38' 17.916" W
Washington US