Ridgeview
Unit Code: RV

$199 - $375/night
Available Extras
Stevens Pass Reduced Lift Ticket
SKI & STAY- (Reduced lift ticket at $44.50 each per person for 2017/2018 Season, select the # of tickets you want to purchase) Available 12/18/17 thru 04/02/2018
Pet Fee(s)
Please select the number of pets. Each pet is $25 per pet per night. 3 dog max
Winter Cabin Stevens Pass Ski Trip
Reviewed on 2018-02-27 by Recent Guest from SEATTLE, WA
Visited February 2018
Services from rental manager
Cleanliness
Location
Property condition
The Cabin was clean and all of the amenities worked as advertised. I rent winter cabins fairly regularly and I can say that the hot tub at this rental was nicer than in most other cabins that I've stayed in. They also have heated steps leading to the tub so you can go barefoot even if it's snowing. It bears mentioning that we got several feet of snow during our stay and one 4x4 truck got stuck in the driveway. The driveway is not particularly steep it's just the volume of snow was quite unusually high! My Toyota FJ Cruiser did not get stuck and neither did the other vehicles in our group (all 4x4s). Anyway, I left for the mountain at 6:30am both mornings. I bring up departure times because Memory Lane and the driveway both were not plowed at 6:30am, though my friends who got up later said that a plow came through before they left. If you are staying during heavy snow and you want to make it in line for first chair at Stevens you will need to consider your tire and vehicle choice as you will be leaving before the snowplow arrives. That's about it, the booking process worked exactly as expected and it was easy to access the cabin. I had a very good experience and I would definitely recommend this cabin!
Was it cleaned?
Reviewed on 2018-01-16 by Recent Guest from Puyallup, WA
Visited December 2017
Services from rental manager
Cleanliness
Location
Property condition
Upon arriving at the cabin we found dirty dishes (cups with hot chocolate still in them) placed in the cupboard, popcorn in the main bedroom downstairs and a hole in the bedroom door. After emailing the company I was asked to provide a picture of the door and was told that the "deep cleaning" would not be done until after the holidays. Knowing that I am charged a cleaning fee for this specific purpose, I was highly dissatisfied with their response. I will not be renting through this property management again.
winter wonderland
Reviewed on 2018-01-08 by Recent Guest from Seattle, WA
Visited December 2017
Services from rental manager
Cleanliness
Location
Property condition
The cabin was cozy, spacious, and warm. It had all the amenities we needed. It was decorated with a Christmas tree and other festive things which was nice. It is located on a quiet street that was being plowed regularly as a lot of snow fell during our 2 night stay. Our only complaint was that we arrived right at 4 and the cleaning crew was just getting started. We had tired hungry kids after a day of snow boarding so were a bit disappointed. We contacted the office they immediately offered us $54 in refunds for the inconvenience. Great customer service! After the cleaning crew left the place was spotless and we jumped in the hot tub while our lasagna baked in the oven. As usual with NW comfy cabins it was a very nice experience.
New Year 2018
Reviewed on 2018-01-04 by Recent Guest from federal way, WA
Visited December 2017
Services from rental manager
Cleanliness
Location
Property condition
Great cabin, beautiful and well maintained. Great for families with kids.
Beautiful time away from home
Reviewed on 2017-11-08 by Julia P. from Moses lake , WA
Visited October 2017
Services from rental manager
Cleanliness
Location
Property condition
It was a great weekend at ridgeview! House was perfect and had everything we needed! Great kitchen and lots of space! Beds were comfy and quiet neighbors. Had a lovely time
Memories made on Memory Lane
Reviewed on 2017-09-05 by Recent Guest from RENTON, WA
Visited August 2017
Services from rental manager
Cleanliness
Location
Property condition
The cabin is equipped with everything you would want! Very clean throughout the house. Comfortable beds. Perfect place for a large family.
Ridgeview Review
Reviewed on 2017-08-22 by Recent Guest from Nine Mile Falls, WA
Visited August 2017
Services from rental manager
Cleanliness
Location
Property condition
Great cabin, well maintained and well stocked with all necessities. Had a great time and would rent again. Awesome that it is Fido friendly. <br/><br/>Only draw backs - road noise from 207 and mattresses have reached the end of the life cycle.
A Cozy Little Getaway!
Reviewed on 2017-08-08 by Corey Y. from Tukwila, WA
Visited August 2017
Services from rental manager
Cleanliness
Location
Property condition
Pros: Super cute cabin with plenty of parking and very cozy furnishings. It was easy to cook our meals and enjoy them as a group, and we were continually impressed with the high quality of the amenities. Little things, such as blankets hanging in the living room in case it got cold, to battery operated candles on the table to give a cozy ambiance are just a few of the thoughtful things this cabin provided. <br/>The hot tub was heavenly and well maintained, and we had a fantastic time watching bats fly overhead while we soaked in the twilight. There's a restaurant just down the road with amazing milkshakes, and heading into Leavenworth was a breeze.<br/>The AC was also just right in the common areas. By the time the sun set, the temperature dropped significantly, so the upstairs rooms with less AC airflow were comfortable to sleep in. We had temps in the 90s to 100s in Leavenworth, so the cool living room was very welcome after a day of adventure!<br/><br/>Cons: The cabin is situated right off a fairly busy highway. There is a fence, and it didn't keep us up at night, but it could be an issue for those that like absolute silence in their woodsy getaways. <br/><br/>The other issue was the beds. My parents had to leave early due to how uncomfortable their bed was, and the rest of us joked it was like sleeping on the floor. Light mattress pads could fix this, or if you love a hard mattress, these are for you!<br/><br/>Overall, we'd come back, just with some additional comforts to offset the cons. I can only imagine how lovely this place is in Winter!
Ridgeview Review
Reviewed on 2017-07-27 by Kelly L. from Star, ID
Visited July 2017
Services from rental manager
Cleanliness
Location
Property condition
The Ridgeview cabin is fantastic! It is well-appointed with everyone you might need. It's cozy, but has lots of room. The beds were comfy, and it's been updated throughout. We would definitely stay here again!!
The Ridgeview
Reviewed on 2017-07-18 by Craig B. from Tacoma , WA
Visited June 2017
Services from rental manager
Cleanliness
Location
Property condition
This place was truly amazing. The cabin was more than accommodating for 10 of us. The neighbors were very friendly in this beautifully tranquil neighborhood.<br/>Would definitely recommend this cabin to anyone looking to get away from the hustle and bustle of city life.
15% OFF MARCH SPECIAL-Ridgeview Lodge! hot tub,WI-FI, Cable TV/PETfriendly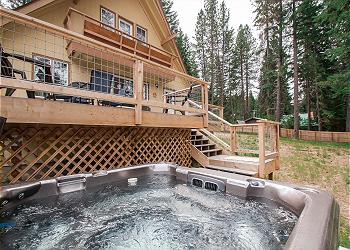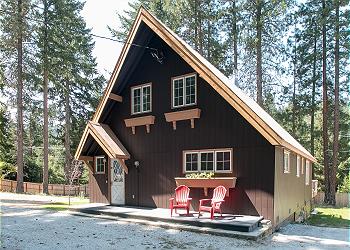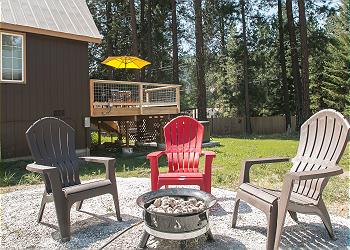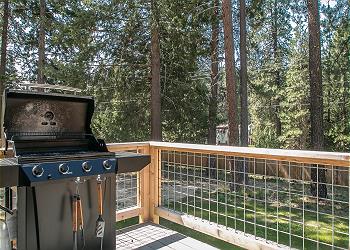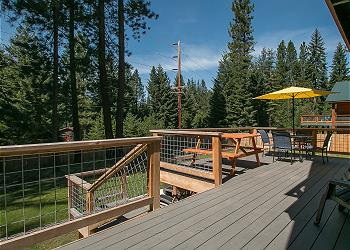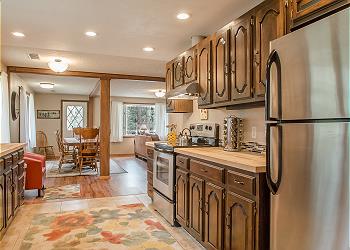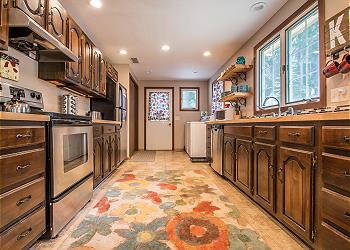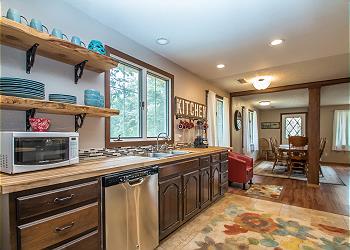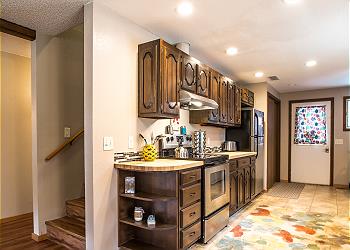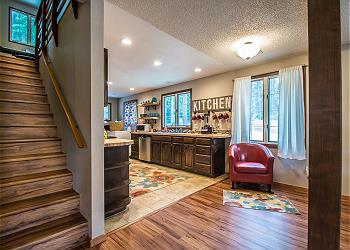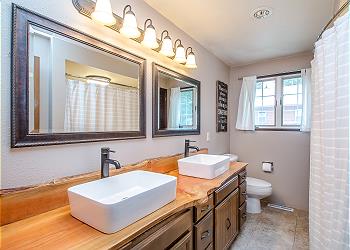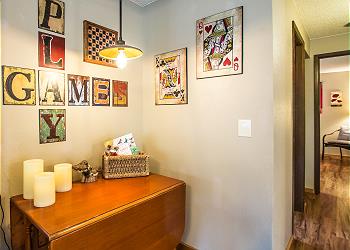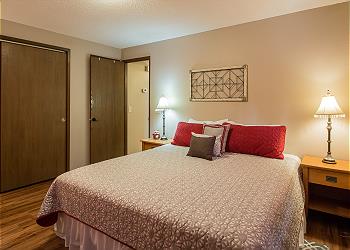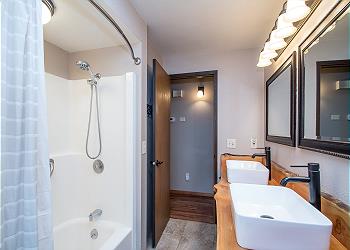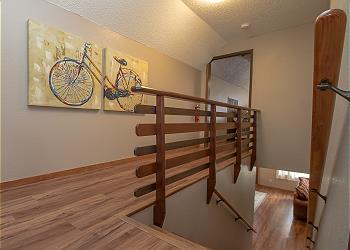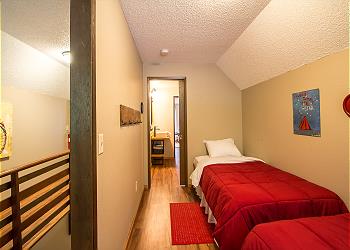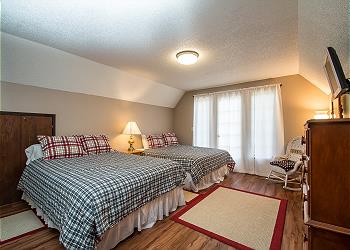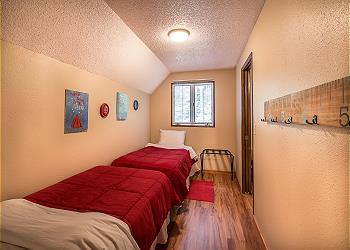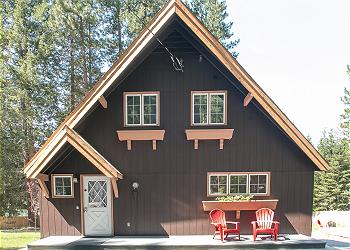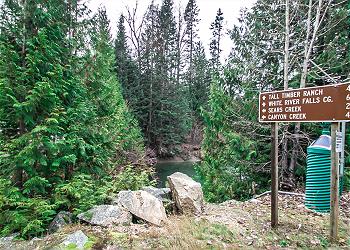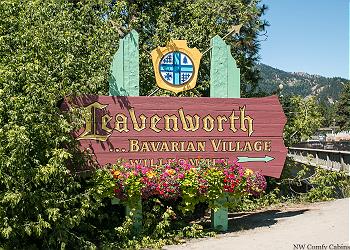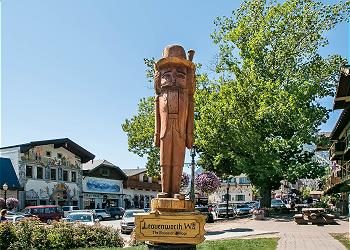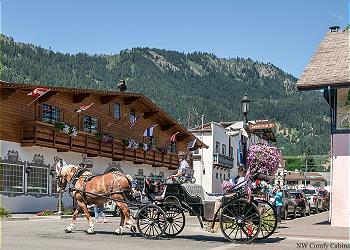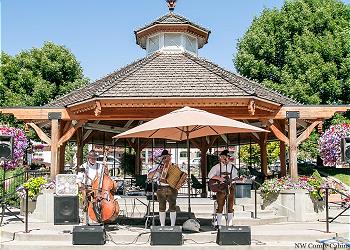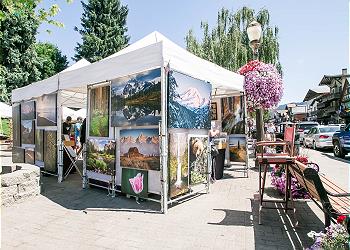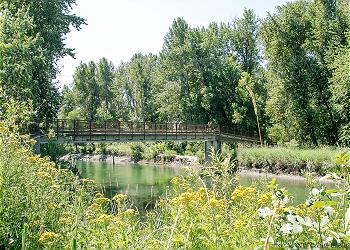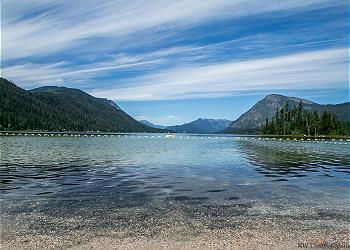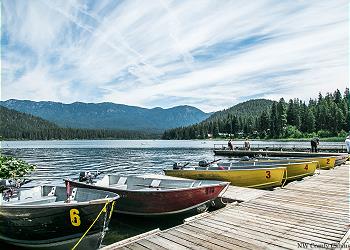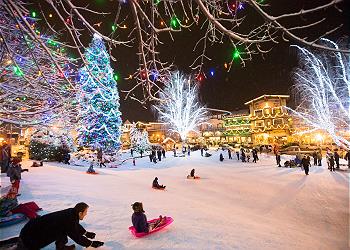 3 Bedrooms
2 Baths
Featured Amenities
Hot Tub
Internet
Near Pine River Ranch
Pet Friendly
This comfortable craftsman style home is perfect for your next vacation with a pet-friendly status, a private hot-tub, convenient location to recreation and plenty of amenities. Conveniently located only a 20-25 minute drive to the ski slopes on Stevens Pass, it is just a quick jaunt down the road from a day of fresh air and powder to a relaxing evening at the cabin. The main living area presents the perfect place to curl up on the couch and read a good book or if modern entertainment is your style you can turn on the flat-screen cable TV to watch a Blu-ray/DVD feature film after a day of exploring the natural world outside. Free WIFI keeps you connected to business or browsing if you're not ready for a completely unplugged getaway. Nearby the fully-stocked kitchen with custom countertops makes it easy to prepare a variety of delicious homemade meals to enjoy around the dining room table. Amenities include a coffee maker, dishwasher, VitaMix and blender. On the first level, you will find one bedroom and one full bathroom throughout the house. The bedroom features a king bed. There is also a cozy queen size sofa sleeper in the living area for those extra 2 guests. 
Upstairs you will find bedrooms two and three, the second bedroom has two twin beds. and bedroom three has two queen beds, a TV, and access to a private balcony. These bedrooms share a bathroom with shower. A spacious deck outside is laid out with plenty of patio furniture that is perfect for lounging in the warmer months. A gas BBQ is provided for grilling up burgers or hot dogs to enjoy or you may look forward to having a campfire around the outdoor fire pit at night. Your dogs will love the large yard should you choose to bring them and you may feel free to pack light, as a private washer/dryer makes it easy to do any laundry you may have.
Located across the street from the Pine River Ranch your conveniently close to any wedding or event that they may be hosting. The Wenatchee State Park is just down the road with a long stretch of sandy beach to enjoy or swim and fish in the clear waters. Only 7 miles away is the quaint town of Plain with Hardware store filled with boutique style clothing and gifts or a grocery store for those last minutes items you may have forgotten to pack. A short scenic 16 miles will take you our famous Bavarian village of Leavenworth. You won't want to miss the world-renowned festivals celebrating the turn of the seasons or stopping in to enjoy authentic German food and drink in the cafes and restaurants. Don't worry though, if you're not up for bratwursts and schnitzel you will find a variety of other options to suit your taste buds. No matter the reason or the seasons, it will be hard to have anything but a great time at the Ridgeview!
Important to know about this home:
This home sleeps 8 in beds, 2 additional children can sleep on sofa sleeper, main floor  #1 bedroom king bed, 2nd floor #2 bedroom, has 2 queen beds, #3 has 2 twins
1 and 3/4 bath, main floor bath has tub/shower, 2nd floor shower only
This home has full sized washer/dryer
This home has FREE WI-FI
This home has cable TV
This home has a private hot tub 
This home has a propane fireplace
This home has an outdoor propane firepit, propane provided
This home a propane BBQ grill, propane provided
This home is near Pine River Ranch Wedding Venue
This home is located in the Pine River Ranch community

PLEASE NOTE:  this is a privately owned vacation home and we recognize that the home sleeps more than 10 people.   The owners (based on fire marshal regulations, Chelan County rental regulations and out of respect to the communities we live and work in) allow a maximum of 10 guests under the rental contract. There are never to be more than 10 guests staying at the property during any rental contracted period of time.  If more than the contracted number of guests are found on the property the contract will be null and void and guests will be required to vacate with no refund.  Please understand and note that we are legally bound to adhere to our contracts with out owners and regulations.   We respect and appreciate the efforts that allow us to offer vacation rentals for all to enjoy.

Fees Vary By Season, Festival Dates and Holidays. The base rate for this property is for the first 4 guests. Any additional guests over 4 will be calculated at a fee of $25.00 per guest per night up to the maximum occupancy of 10 people. Children 1 and under are FREE. This home is pet friendly and each pet is $25 per pet per night (max dogs on site is 2)

Additional fees include a Housekeeping Fee, a 5% Resort which covers credit card processing and protects property for up to $1,000 for accidental/unintentional incidental damages. Willful and negligent damages are not covered under the Resort Fee and will be the sole responsibility of the contracted guest(s). State and Local Lodging Taxes are also applicable.

PLEASE NOTE: We cannot permit single night stays under any circumstance. We have a 2 night minimum stay for regular dates and a 3 night minimum stay over federal holidays. This home will require 4WD, AWD, or chains during winter months. 
Location:
98826
Leavenworth
,
WA
United States
47° 46' 37.8336" N, 120° 42' 43.4628" W
Washington US