Available Extras

Double Stroller

Double Stroller per bookng

Children's High Chair

Children's High Chair $25 each

Children's Pack & Play

Infant/Toddler Pack & Play @ $40 each (please let us know if you need more than 1 for your visit)

Pet Fee(s)

Please select the number of pets. Each pet is $25 per pet per night. 3 dog max

Special Events

Umbrella Stroller

Umbrella Stroller (let us know if you need more than 1 for your visit)

Unit Code: WW

$212 - $475/night
Oktoberfest getaway
Reviewed on 2019-10-22 by from Seattle, WA US
Updated on 2019-10-22
Services from rental manager
Cleanliness
Location
Property condition
Lovely, rustic cabin with great amenities. Thank you for sharing your home with us!
You are so welcome and we hope that you will return again one day. Log cabins are so much fun to experience, and the surrounding area we are so lucky to call home, is a wonderful place to relax and kick back for a couple days. We welcome you any time.
Great Private Cabin
Reviewed on 2019-08-20 by

SAMUEL P.

from BOTHELL, WA United States

Updated on 2019-08-20

Services from rental manager

Cleanliness

Location

Property condition

Cabin was very private and had a nice area for yard games!

Privacy is certainly a wonderful feature when you are looking for a private log cabin in the woods. We hope you had a marvelous stay and will want to return again one day.

Nice place
Reviewed on 2019-07-25 by

Greg W.

from downingtown, PA United States

Updated on 2019-07-25

Services from rental manager

Cleanliness

Location

Property condition

Thee cabin rental was very nice, the wooden walls and cubbies were perfect. The kitchen was roomy and had almost every thing we needed.<br/><br/>The coffee maker spils the grinds all over the place and was annoying. The hot tub was dated, everything was pretty clean save the dog doo in the carpet. We didn't have a dog. <br/><br/>Besides that it was a beautiful place and location, 4 stars for sure. Would have been 5,except the above mentioned dislikes.
Great Stay!
Reviewed on 2019-02-22 by

Christopher Q.

from New York, NY United States

Updated on 2019-02-22

Services from rental manager

Cleanliness

Location

Property condition

We had a great stay at Whispering Winds. The house was very clean and organized. The kitchen was well stocked, and the hot tub was perfect. We're super happy with the stay.

We are very happy to hear that you enjoyed your time at the Whispering Winds. This log cabin is a delightful cabin and has so much to offer, we are very glad that you enjoyed your weekend. We would love to have you back so please be sure to stay with us again and do not forget that you will always have the return guest discount available to you, at any time and at any of our Comfy Cabins.
Great rustic cabin
Reviewed on 2019-02-10 by

Kimberly O.

from Deming, WA United States

Updated on 2019-02-10

Services from rental manager

Cleanliness

Location

Property condition

We all loved the Wispering Winds cabin. Spacious kitchen and dining room and wood stove that cranked the heat.

Thank you Kimberly, we are so happy that the log cabin experience met your needs and helped to create enjoyable memories for your and your family. We hope you will return to us again and try the cabin in another season. We would love to have you back again.
Weekend Getaway
Reviewed on 2018-09-20 by from Sultan, WA US
Updated on 2018-09-20
Services from rental manager
Cleanliness
Location
Property condition
Nice getaway tucked back away from the hustle. We loved being able to bring our furbabies and they enjoyed their time at the cabin as well. We will definitely consider staying again.Our only complaint would be that the bed located upstairs in the loft type area is super small, not really fit for 2 grown adults. It was kinda strange not having a bathroom on the main floor but not something that would keep us from renting this cabin.
Thank you for your input. The bed in the loft area is a full size bed. I know that can be important to know as not everyone likes a smaller bed. The other two rooms have queen beds and the bunk room are all singles. Luckily there are 2 bathrooms because it is true that there is no bathroom on the main floor of this cabin. Cabins are kind of quirky at times, part of what we love about them, and part of what makes them fun. I love that log cabin and the privacy of that location and the family who owns that cabin has loved it for a long time, raising their kids there and sharing it with many of the Scout Troops. Lots of great memories have been made at that cabin. I hope you will come back again.
Weekend Away
Reviewed on 2018-08-30 by from Seattle, WA United States
Updated on 2018-08-30
Services from rental manager
Cleanliness
Location
Property condition
The cabin sits off the road up in the trees. Our kids loved evenings and playing games together on the large table. Not a lot of area for kids to wander outside that is visable for parents. Close to other activites and ended up heading away from the cabin during the day. The downstairs was not used by us and appears to be in the process of finishing. Minor finishing things pulled from the overall beauty of the cabin.
Thank you for your comments. We do offer a very detailed visual portrait of the cabins so that each person can select a cabin that is most appealing to their interests. If you have booked on a platform that is not our actual website, you can see so much more detail (and save money) by going directly to our Comfy Cabins website. We always offer the most detail and information to be sure you are selecting the very best location and property for your personal desires. I hope that you will come back and use the return guest discount, possibly another property that you might like even better. Not every cabin is going to appeal to every person and we always try to find the very best fit for our particular guests. Please never hesitate to reach out to us for a personal approach so that we can be sure to match you to the best option for your families getaway.
Leave a Review
[2]
Genuine Log Cabin with private hot tub, near lots of hiking & WiFi!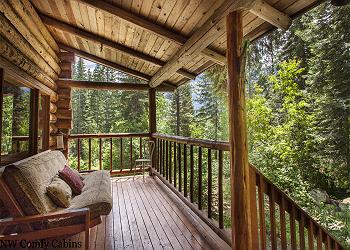 [3]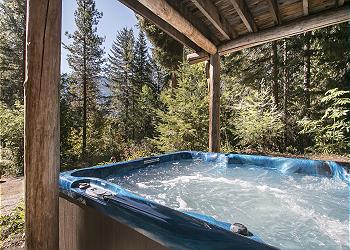 [4]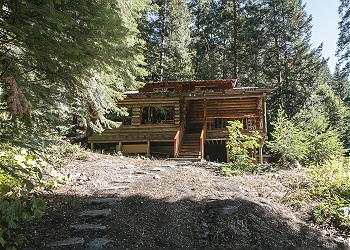 [5]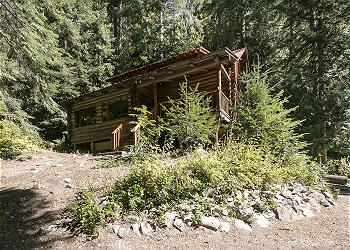 [6]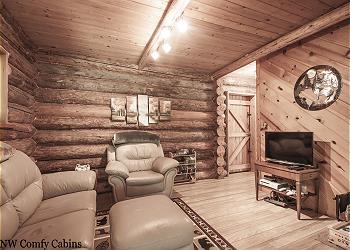 [7]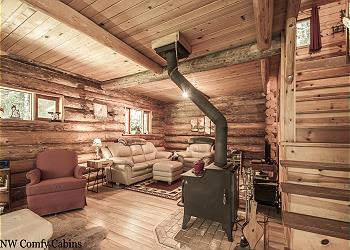 [8]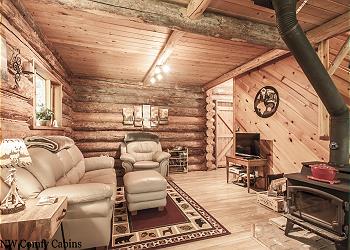 [9]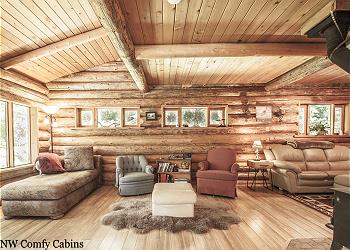 [10]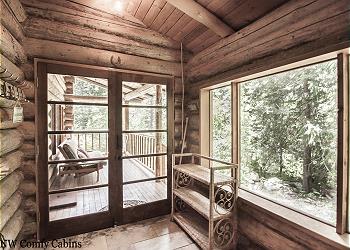 [11]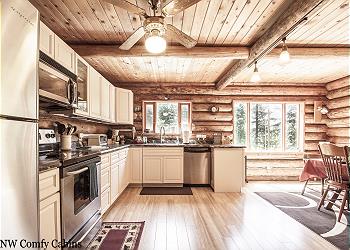 [12]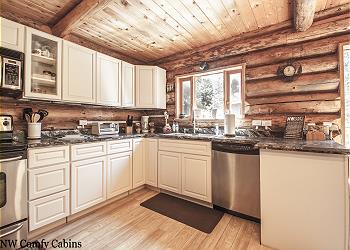 [13]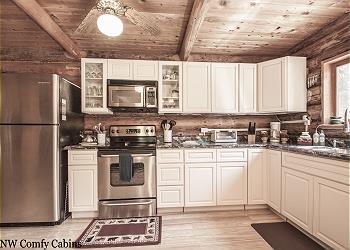 [14]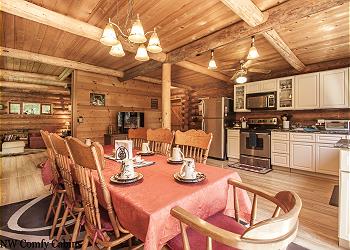 [15]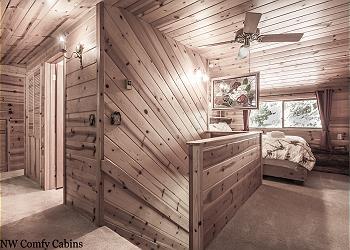 [16]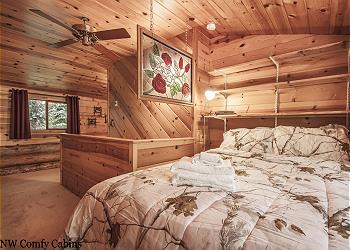 [17]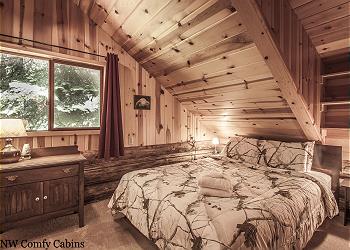 [18]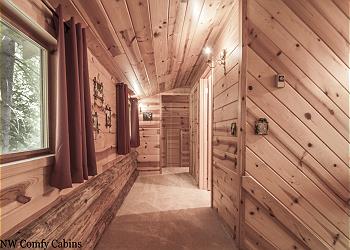 [19]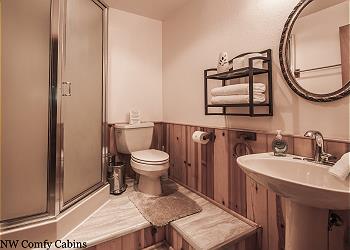 [20]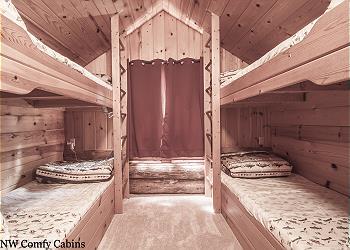 [21]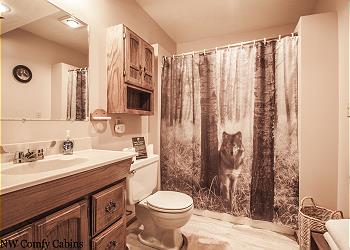 [22]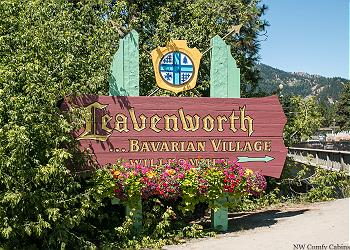 [23]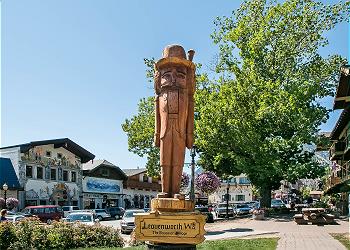 [24]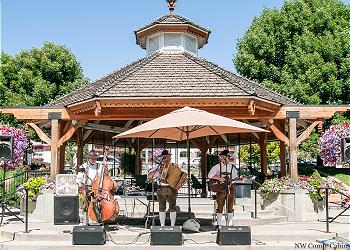 [25]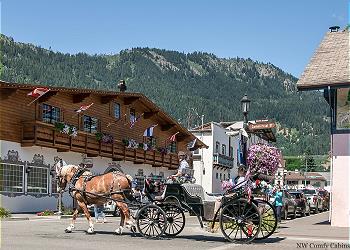 [26]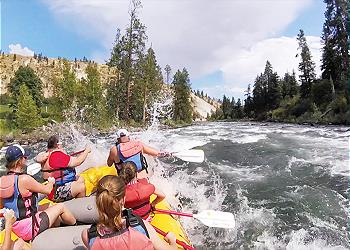 [27]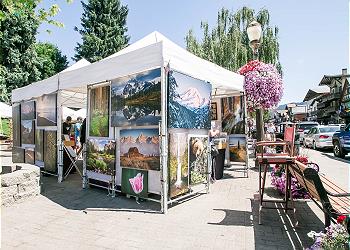 [28]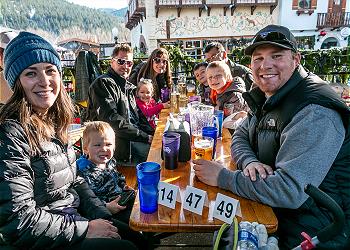 [29]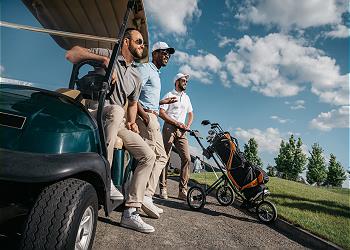 [30]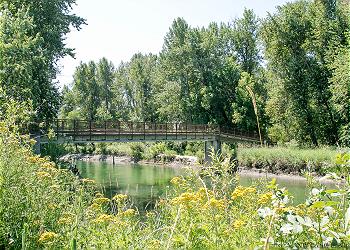 [31]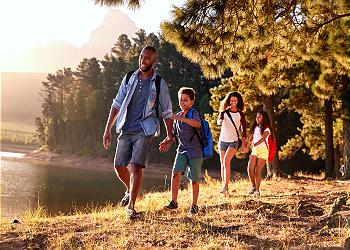 [32]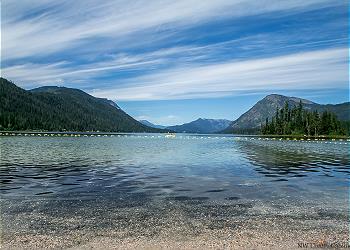 [33]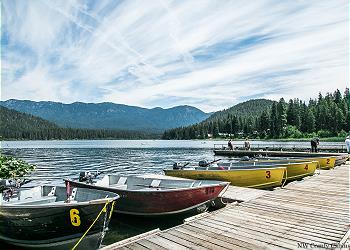 [34]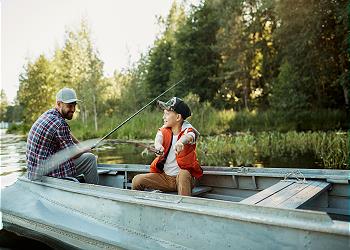 [35]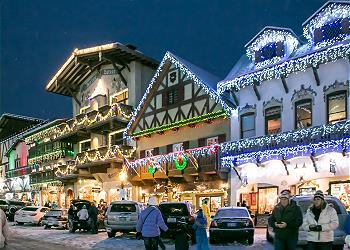 [36]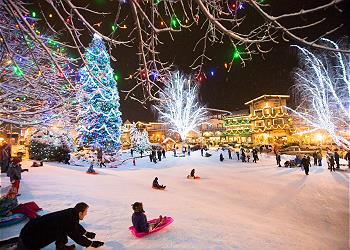 [37]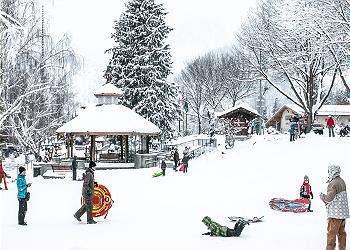 [38]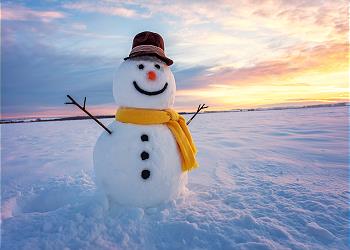 [39]
3 Bedrooms
2 Baths
Featured Amenities
Gas Grill
Hot Tub
Internet
Outdoor Fire Pit
Pet Friendly
This cozy and rustic log cabin offers a relaxed style of 'getting away from it all' while taking advantage of the peaceful surroundings.. All the important stuff is right here waiting for you to take a moment and discover it again...time with friends, time with family, a day hike or a picnic. This cabin has charm without a lot of 'pomp and circumstance'. It is just the right mix of comfort and style with the cabin feel. (parts of basement are unfinished so toddlers should remain in tow)
The first floor (basement entrance) offers a full bath and a private bedroom with a queen bed. There is a dryer here as well for towels and or winter clothes, but no washer.
This cabin has a main floor with lots of space and a nice sized dining table seating up to 8. There is a wood stove and wood onsite. The main floor is heated by this stove so be prepared for that added cabin feel of keeping the 'homefires burning'. The bedrooms do have wall heaters and the wood stove heats very well..part of the adventure at this log home in the woods, includes use of the wood stove, so while there are portable heaters, we do turn off the water in winter for the times when temps might dip too low and freeze pipes if power were to go out for a period of time. For that reason (to be certain our guests do not experience those kinds of unpredictable mishaps), you will be instructed on how to turn the water back on upon arrival to your cabin getaway.
The 3rd floor has a private bedroom with large closet and queen sleep comfort bed.
There is a queen in the loft with a privacy screen.
3/4 bath with shower on this floor (no bathroom on the middle floor)
A bunk room with 6 single bunks and a alcove with a double futon. The home is capable of sleeping a total of 14 but the family has limited rental groups to a maximum of 8 guests.. Larger groups can be considered upon request.
The hot tub will be a welcome source of relaxation for weary hikers or just tired ole bones after a day of exploration. Never under estimate the joy of a morning soak with a cup of coffee to get your day started. Why limit yourself to one 'soak' a day...your on vacation so soak away!!!
Bring your fur babies, they are always welcome here.
IMPORTANT TO KNOW
The cabin is pet friendly.
Free WIFI
This home has a private hot tub
This home has a wood fireplace
This home a propane BBQ grill
Fees Vary By Season, Festival Dates and Holidays. Maximum occupancy of ­­­­8 people. Children age 2 and under are FREE. This home is pet friendly and each pet is $25 per pet per night (max dogs on site is 3) Taxes apply.
Additional fees include a Housekeeping Fee, a 6% Resort which covers credit card processing and protects property for up to $1,000 for accidental/unintentional incidental damages. Willful and negligent damages are not covered under the Resort Fee and will be the sole responsibility of the contracted guest(s). State and Local Lodging Taxes are also applicable.
We cannot permit single night stays under any circumstance. We have a 2 night minimum stay for regular dates and a 3 night minimum stay over federal holidays. This home will require 4WD, AWD, or chains during winter months.
No more than 8 (up to 14 can be considered, please call to dicsuss) guests can stay at this property at any one time without written consent and agreement.
Location:
98826
Leavenworth
,
WA
United States
47° 50' 58.488" N, 120° 49' 46.2" W
Washington US